'One and the same': Albanese's path to victory is through McGowan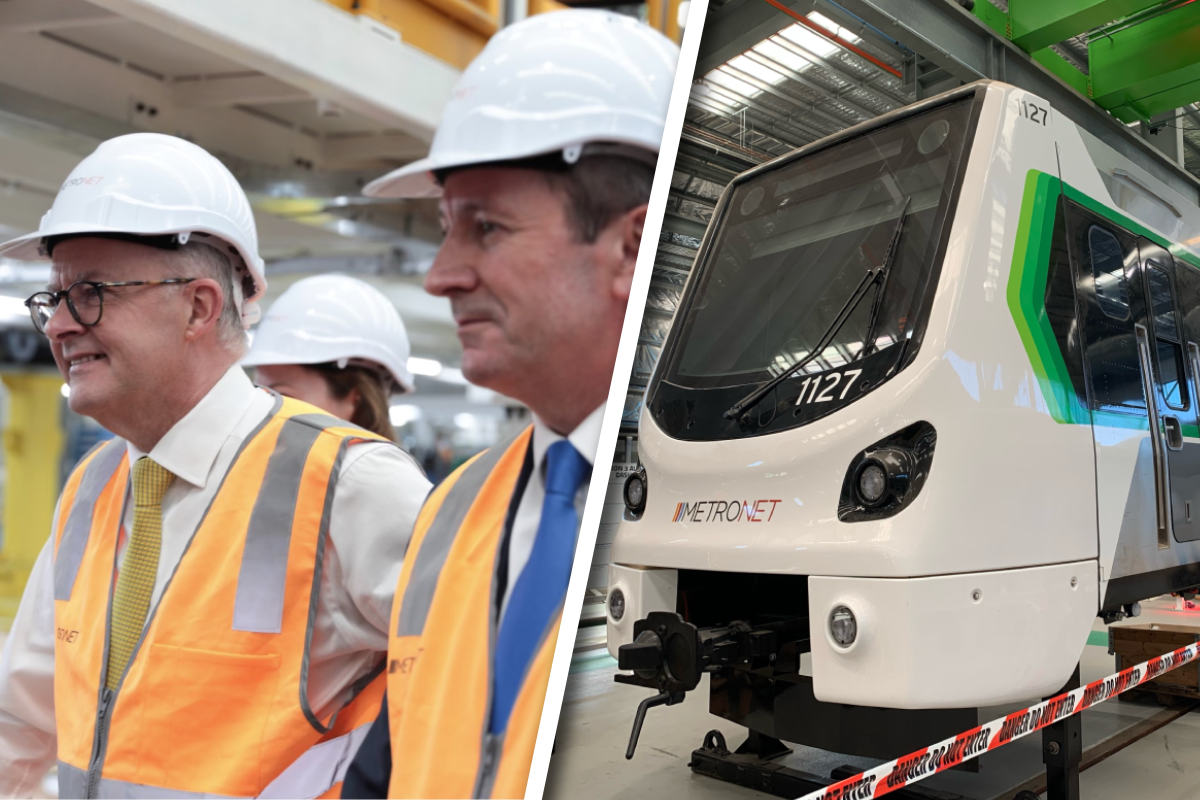 Oliver Peterson says that it is clear that the Federal Labor leader is relying on the Premier for success in the election.
Opposition Leader Anthony Albanese toured the Metronet rail car manufacturing facility in Perth on Tuesday, wearing a Metronet helmet.
The act with Mark McGowan has led the Perth Live host to ask his listeners, 'does it make you want to give Albo a go?'
"The task for Labor to form majority government federally is mammoth," Peterson stated.
"With the success of the McGowan government, Albo can see the majority path to victory is right here in Western Australia."
Oliver Peterson went on to say that WA is crucial to the outcome of the federal election.
"The opposition believes it can win in Pearce, Swan and possibly Hasluck, giving Albo three of the seven seats to form that majority government," he said.
"That's where he has spent his two-day tour campaigning hard here in Perth."
Press PLAY to hear Peterson's full comments on why he thinks Anthony Albanese relies on the Premier's success for his own victory.