No hope of reopening – Qantas drops WA from plans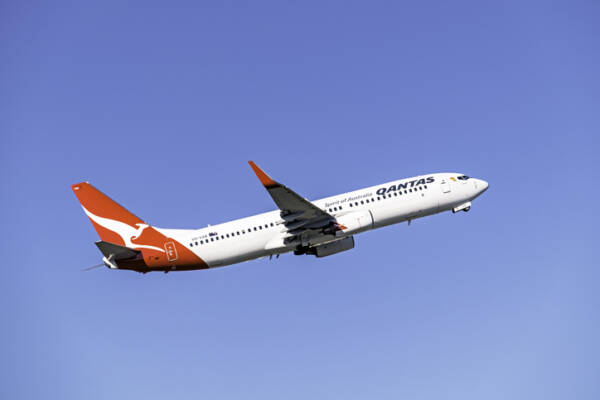 Families split between Western Australia, New South Wales and Victoria will likely spend another Christmas apart as Qantas delays plans to increase domestic flights between those states until February.
The airline has also snubbed WA from its international reopening until at least April due to border restrictions. The flagship Perth to London direct flight will be temporarily rerouted to either Darwin or Singapore.
The airline will maintain a minimum service for people with permits to travel.
There is no change to Qantas or Jetstar flights between WA, Tasmania, Northern Territory and South Australia. Flights between WA and Queensland will increase once border restrictions are removed.
Speaking with Oliver Peterson, Qantas CEO Alan Joyce said he was hoping the country's borders would open simultaneously domestically and then internationally as per the National Plan.
"I think it's a shame and it's a pity we're going to have people reunite with their families in London before they can between Perth and Sydney or Melbourne," he said.
If WA's borders open sooner, My Joyce said there's no guarantee they could start flights earlier due to the forward planning requirements of airlines.
"We would have a look if there was capability.
"But getting slots at Heathrow is an issue.
"There's no guarantee we could do it earlier."
Despite WA not signing up to the National Plan to reopen, My Joyce is confident the Perth to London flight will make a comeback.
"We're still very keen to operate the Perth-London."
"The demand in and out of Perth was very strong so we do want to reinstate that."
Press PLAY to hear more about Qantas' plans:


The following can be attributed to a spokesperson from Perth Airport:
Perth Airport respects the current process before the WA Supreme Court and has been careful not to comment publicly on that matter.
However, contrary to Mr Joyce's claims earlier today, Perth Airport in fact offered Qantas a significant price decrease. It is also a matter of public record that 25 of the 26 airlines operating out of Perth Airport had reached pricing and service agreements with us.
Given the support provided to Qantas by Western Australian taxpayers, Perth Airport, and the State's FIFO-based resource sector, we are pleased to hear Mr Joyce confirming today the Perth-London direct service is to be reinstated at the earliest possible time.
A number of international airline partners who have not received taxpayer support or had access to the FIFO market have remained committed to Perth and have done the heavy lifting in terms of bringing Western Australians safely home from overseas during the pandemic. We are grateful for their continued support of WA.