Never too old to get on your skates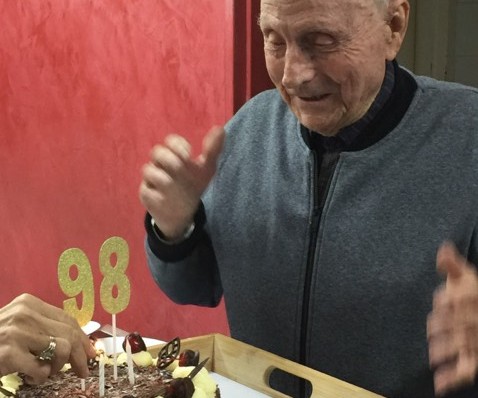 Photo: Jim celebrating his 98th birthday at Morley Rollerdrome in 2019. 
While most people of a certain age stay fit by swimming, a walk around the block or gardening, one Perth man gets his kicks from getting on his skates.
Jim celebrates his 99th birthday next week and he will be celebrating his special day at Morley Rollerdrome; a place he frequents twice a week.
Ozzie Kilgallon says Jim has been visiting them for around 15 years and the experienced skater doesn't fall over.
"There's a few in their 90s now, we've got several in their 80s. Every Wednesday they get together, it's such a joy to hang around these people," Mr Kilgallon told 6PR Breakfast.
Click PLAY to hear the full interview.