Meet the 18-Year Old Taking the AFLW by Storm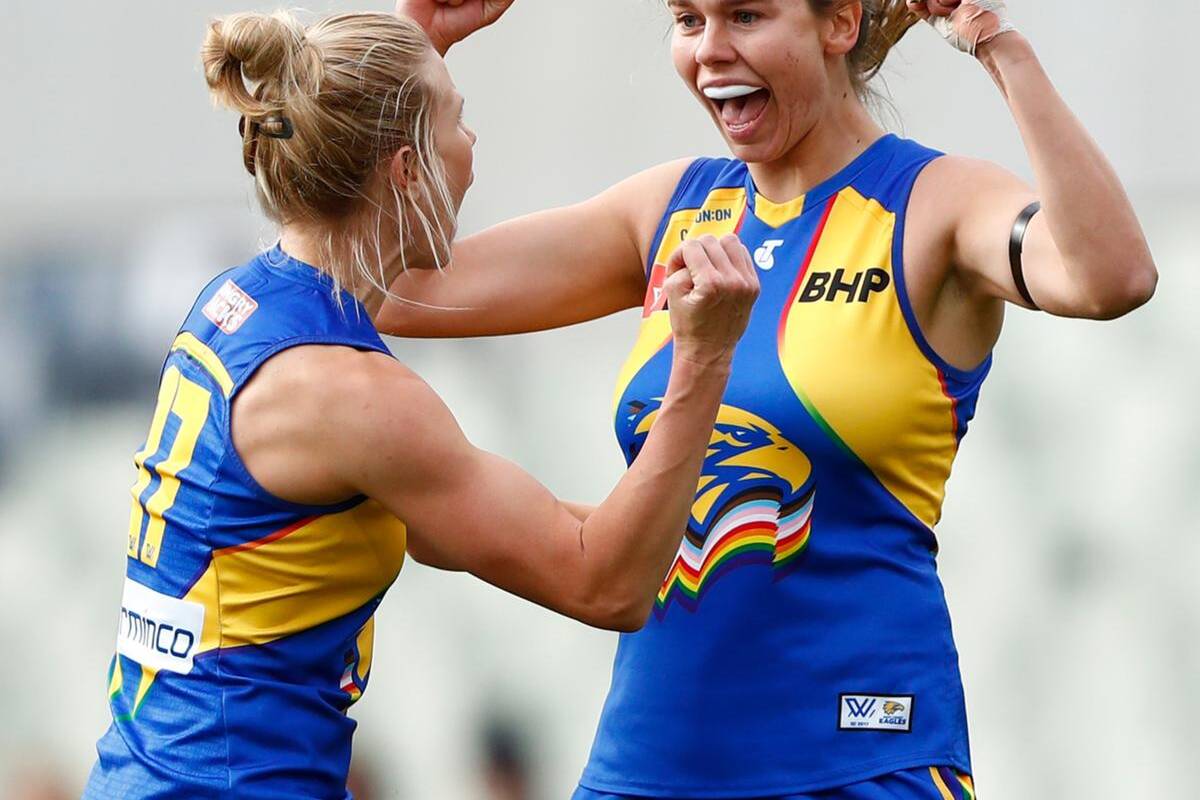 In a competition that is finding its feet, there are some players who are filling their boots ahead of their years.
At just 18 years of age, Ella Roberts has established herself as key player in a developing West Coast team.
Press PLAY to hear the full chat
The young forward/mid didn't look out of place during her 2022 debut year and picked up where she left off in season 2023, earning a Rising Star nomination in a best-on-ground display in the round one loss to Fremantle.
"Towards the end of last year I was definitely starting to get used to it, and then a big pre-season prepared me for round one (this year)."
It hasn't been an easy journey for Roberts who had to forge her way in a male-dominated sport in a regional setting, growing up in Margaret River, three hours south of Perth.
"I went through my junior ranks playing against the boys until they told me I couldn't when I was 13."
"I loved it. I was bigger than most of them, and even stronger than some of them. But they never treated me like a girl which I loved and that's what I needed. It has a lot to do with the player I am today."
The tough-love approach didn't stop at teammates either with Roberts growing up alongside three brothers.
"They've given me a few bruises along the way. I'm a lot tougher thanks to them and I wouldn't change it at all."
"My family is footy mad. I tried a few other things like netball and basketball but I think I needed to let some more damage out!"
Roberts made the daunting move up to Perth at just 17 where she completed her final year of schooling at SEDA College so she could minimise travel time as she chased her AFLW dream.
"It was definitely a challenge but I think it made my transition into the AFLW a lot easier."
She made the switch seamlessly and is now establishing herself as a goal-kicker with an ability to push into the midfield, which isn't surprising given some of the players she admires.
"I really like Jeremy Cameron. The way he is as a forward but also pushes up the ground."
"When I'm in my prime footy, I'd prefer a 75% mid-role and 25% forward role."
Whilst Roberts is kicking goals on a national stage, her down-to-Earth nature shone through as we talked through more than just footy. Her life is far from that of a regular 18-year old, but she couldn't have aligned any better when she responded to the question, "What was your most recent impulse purchase?"
"Clothes. Literally last week I was going crazy!"