McCafe interview series with Glen Jakovich and David Hart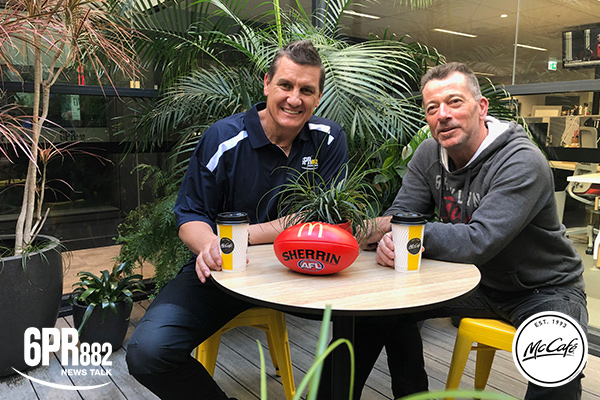 McCafe AFL Interview Series
This football season we'll be sharing interviews with retired AFL players at their favourite McCafe locations.
Glen Jakovich & David Hart
Glen Jakovich interviewed David Hart while enjoying a smooth, barista made coffee at McCafe.
Listen to hear the hilarious advice David gave Mick Malthouse after a couple of drinks and a 76 point loss to Carlton!
Lee Spurr & Byron Schammer
Lee Spurr caught up with Byron Schammer to talk about his career highlights playing for the Fremantle Dockers.
Mum got a special shoutout for Mothers Day and he touched on his time as a prankster on the team… "if you don't have a laugh, you cry."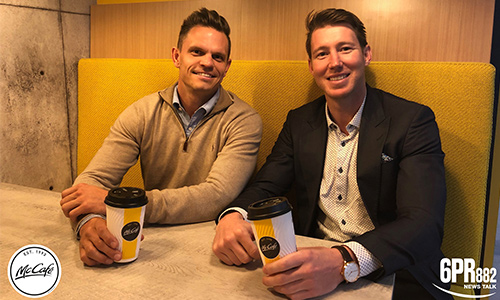 Lee Spurr & Garrick Ibbotson
Former Freo Dockers players, Lee Spurr and Garrick Ibbotson caught up at McCafe for a delicious barista made coffee and a chat about the old days!