Maritime Union concerned over close contacts of COVID cases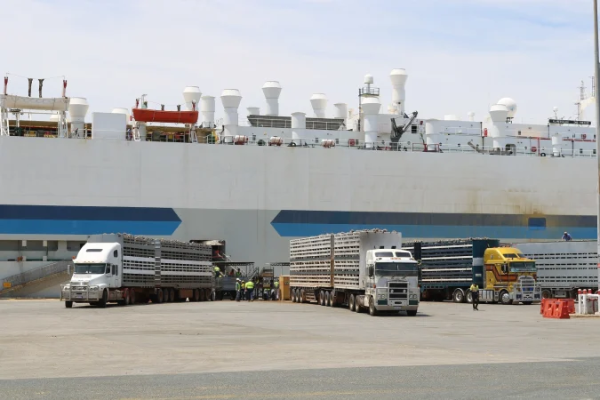 The Maritime Union of Australia has raised concerns about the "lax attitude" towards international seafarers arriving in Fremantle Port. This comes after a further 24 crew members onboard a livestock ship have tested positive for COVID-19.
It brings the total case number related to the Al Messilah to 25 after a crew member tested positive over the weekend. That crew member is ashore in hotel quarantine and the rest of the 51 crew are onboard.
The Health Department are next planning to have a skeleton crew stay on the vessel while it undergoes a deep clean.
Health Minister Roger Cook remains confident there is no risk to the public.
MUA Deputy National Secretary Will Tracey told Oliver Peterson they're concerned about close contacts of the positive cases and other crew.
"They [Health Department] were very slow in terms of the contact tracing," said Mr Tracey
"They weren't aware crew members had come off the vessel."
Listen to the full interview:
Photo Credit – WA Today