'Luca pulled out a red card': Coach after PM's tackle gives verdict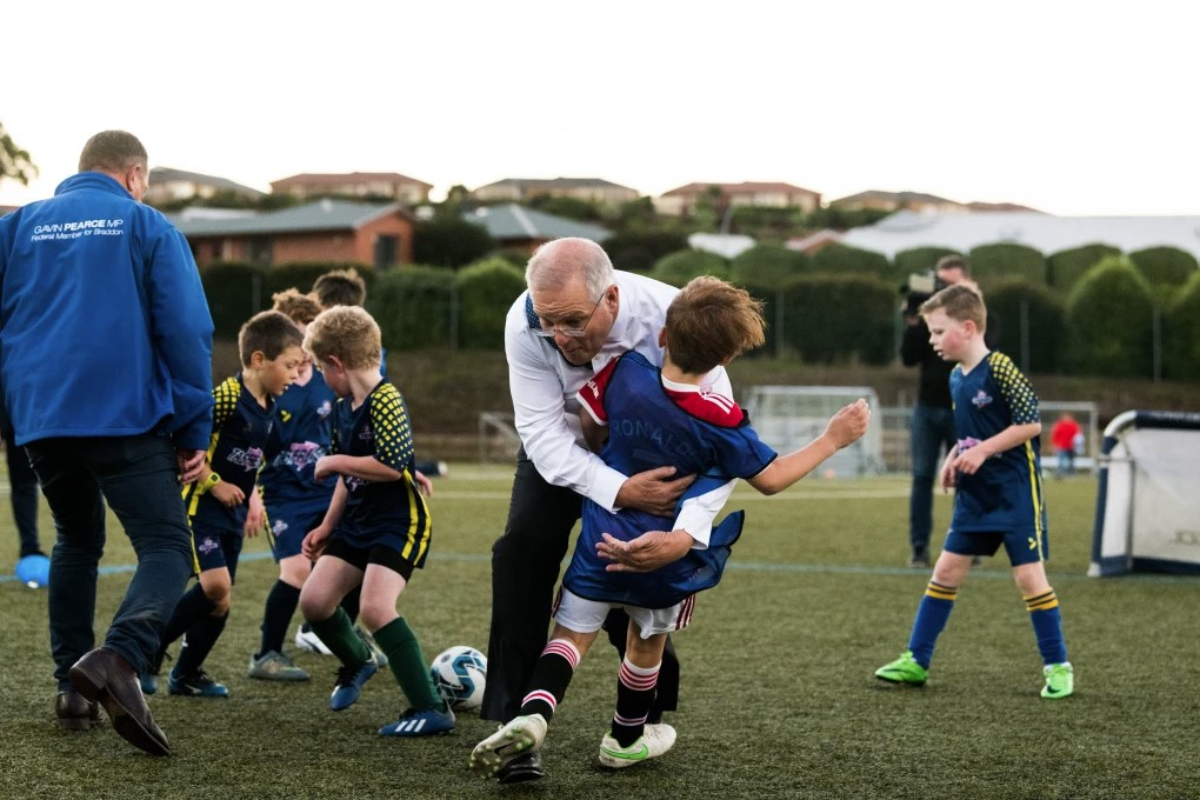 The coach of little Luca has admitted that the 7-year-old is loving the attention after being bulldozed by Scott Morrison in Tasmania.
Sam Crawford, the academy coach of the Devonport Strikers Club, told Gareth Parker on 6PR Breakfast that he didn't expect such a big turn out to the community event.
"When we heard that the Prime Minister was going to come down, we knew there was going to be some media coverage, 
"We didn't quite think it would turn into this," he said.
In a hilarious chat with the coach and organiser behind the election event and soccer match, Mr Crawford said that the players were getting involved in the election theme themselves.
"The kids loved it. They were reciting some of the election taglines to (Scott Morrison) across the pitch," he laughed.
"It's not going to be easy against Albanese was mentioned a few times, so it's definitely sticking!"
Press PLAY to hear the full chat with the Devonport coach and what he thinks of the shoulder charge himself.
Tap PLAY to see the footage of yesterday's tackle by the PM below.
Just days ago the Prime Minister described himself as a "bulldozer", today he accidentally bowled over a child while playing soccer in Tasmania. ⚽ #AusVotes #9News

STORY: https://t.co/lJBLX9vFKG pic.twitter.com/B2o4Q5BveQ

— 9News Australia (@9NewsAUS) May 18, 2022
]