Listen to the moment police found Cleo Smith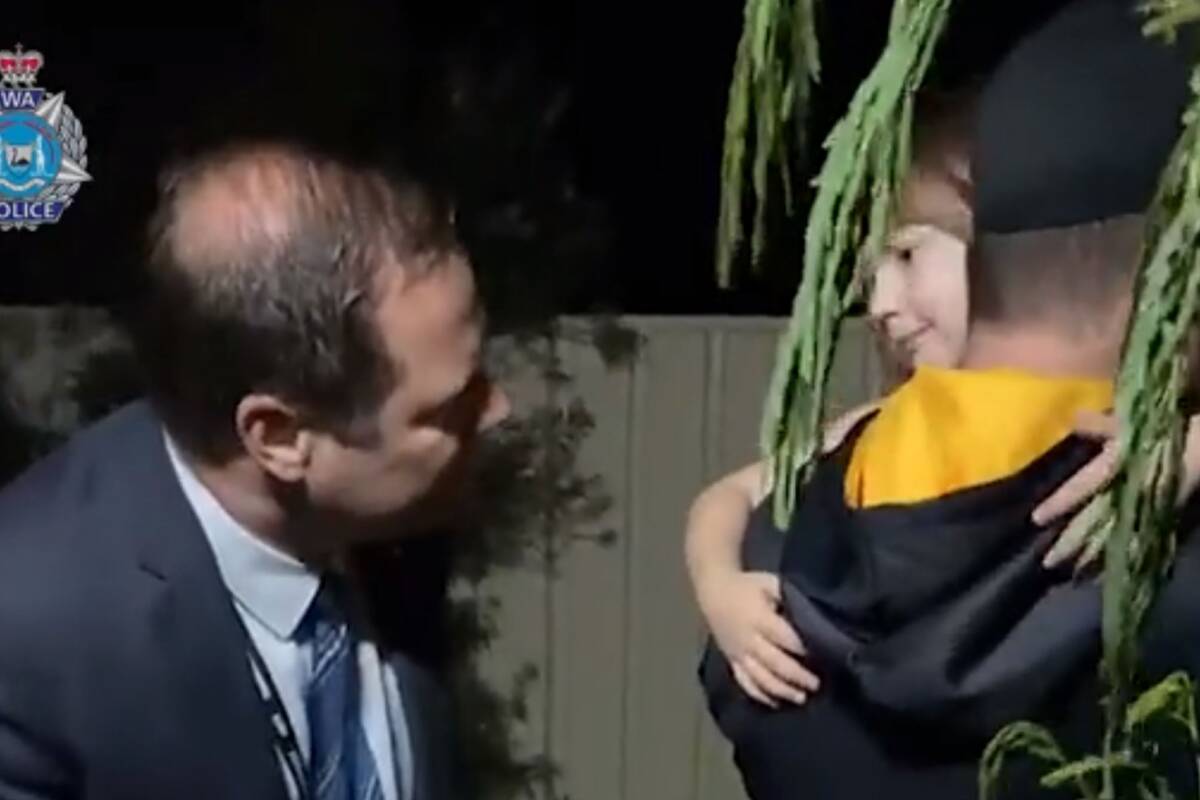 WA police have released the audio of the moment they found four-year-old Cleo Smith in a Carnarvon house after a desperate 18-day search.
Listen to the moment here:
The police operation which led to the discovery of the four year old has been described as a " quick moving investigation" with detectives piecing information together late Tuesday afternoon leading to a mans arrest.
Detective superintendent Rod Wilde confirmed in a press conference that it will be alleged he acted alone and if he is charged this afternoon he could appear before a magistrate in Carnarvon.
The 36-year-old man has been in hospital twice since he was arrested, with police confirming he self harmed at the station.
Detective Cameron Blaine, who found the little girl early yesterday morning, said the lights were on in the room and she was playing with toys at the time. He has since spent time with the family and said Cleo has adjusted well.
Child specialists will work with Cleo and while investigations are ongoing.
The Premier has flown to Carnarvon and visited the family  saying they were in "high spirits."
Police are still appealing for CCTV footage between Friday the 15th of October and Tuesday the 2nd of November
Speaking with Liam Bartlett, 6PR reporter Josephine McDonald said locals are now beginning to feel shocked it was allegedly a community member involved in Cleo's disappearance.
"There's certainly a lot more to unfold with this case."
Press PLAY to hear more:
Watch the full press conference: