Jane and Jimmy Barnes invite Australia into their kitchen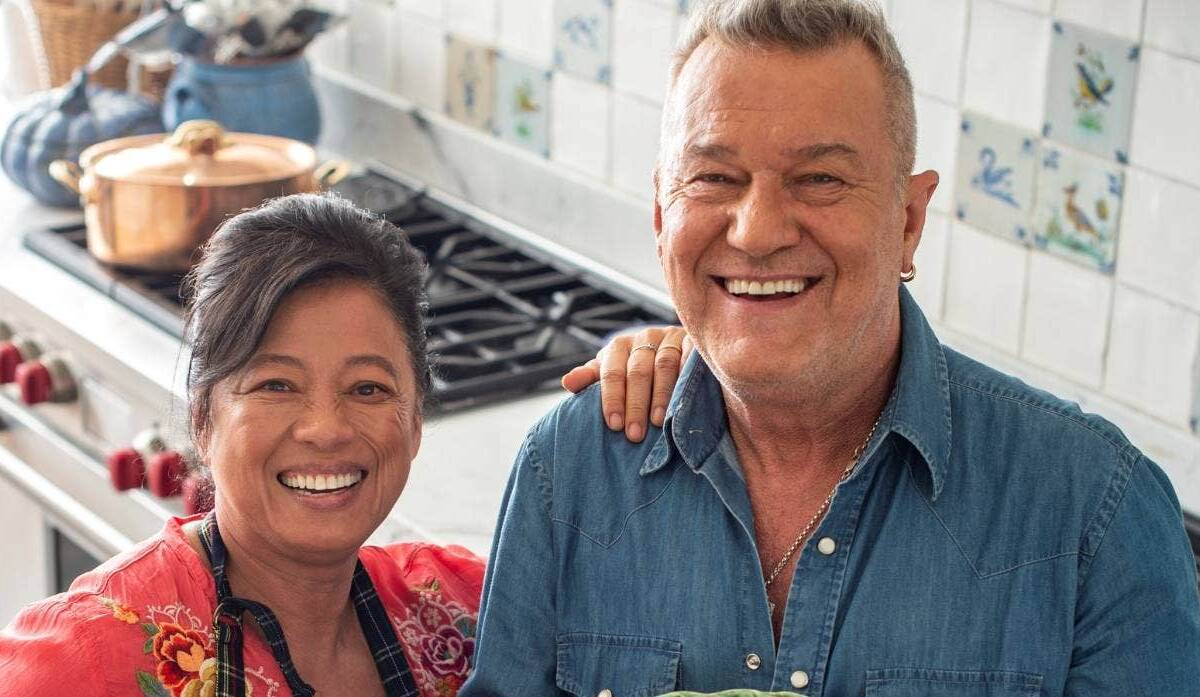 When one of Australia's biggest rock stars is unable to tour because of the pandemic… what else is there to do? Well write a recipe book of course.
Jane and Jimmy Barnes have together written Where the River Bends,  where they share heart-warming stories and favourite dishes ranging from nutritious breakfasts and healthy lunches through to classic pastas and Thai curries, to Sunday roasts and delectable desserts. The book features more than 70 recipes, accompanied by personal recollections, anecdotes and stunning photography.
"These are recipes that have nurtured our family for 40 years," said Jimmy.
His wife Jane has admitted that while she used to do the majority of household cooking, the lock downs gave Jimmy the opportunity learn.
"He cooks half of the meals these days," she said.
"He's pretty good."
Press PLAY to hear more about the book and a sneak peak at one of the recipes:


(Photo: Supplied)