"It flashed through my mind 'this is it'": Journalist describes knock on the door from Chinese police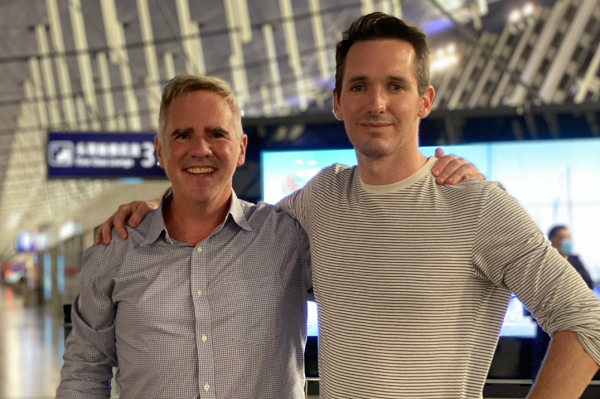 Australian journalist Michael Smith has described the moment Chinese police entered his home and his fears that he would end up in a black prison.
Mr Smith is the China correspondent for the Australian Financial Review. He and fellow Australian journalist Bill Birtles left China in dramatic fashion on Monday after they each received a midnight knock on the door from Chinese police saying they were banned from leaving the country and would need to be questioned over a national security issue.
The pair managed to flee to the safety of Australian diplomatic compounds and were only allowed to leave the country after tense negotiations.
Speaking to Gareth Parker on Mornings, Mr Smith said he feared he would be detained like fellow Australian journalist Cheng Lei.
(Pic: Bill Birtles Twitter)
Listen here: