I'm not gay: James Faulkner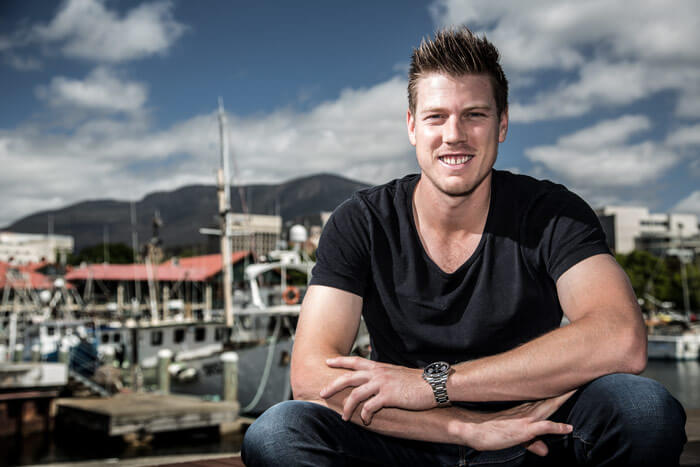 An Aussie cricketer has sent social media into a spin with an Instagram post alluding he could be in a same-sex relationship, but he's bounced back from his original phrasing.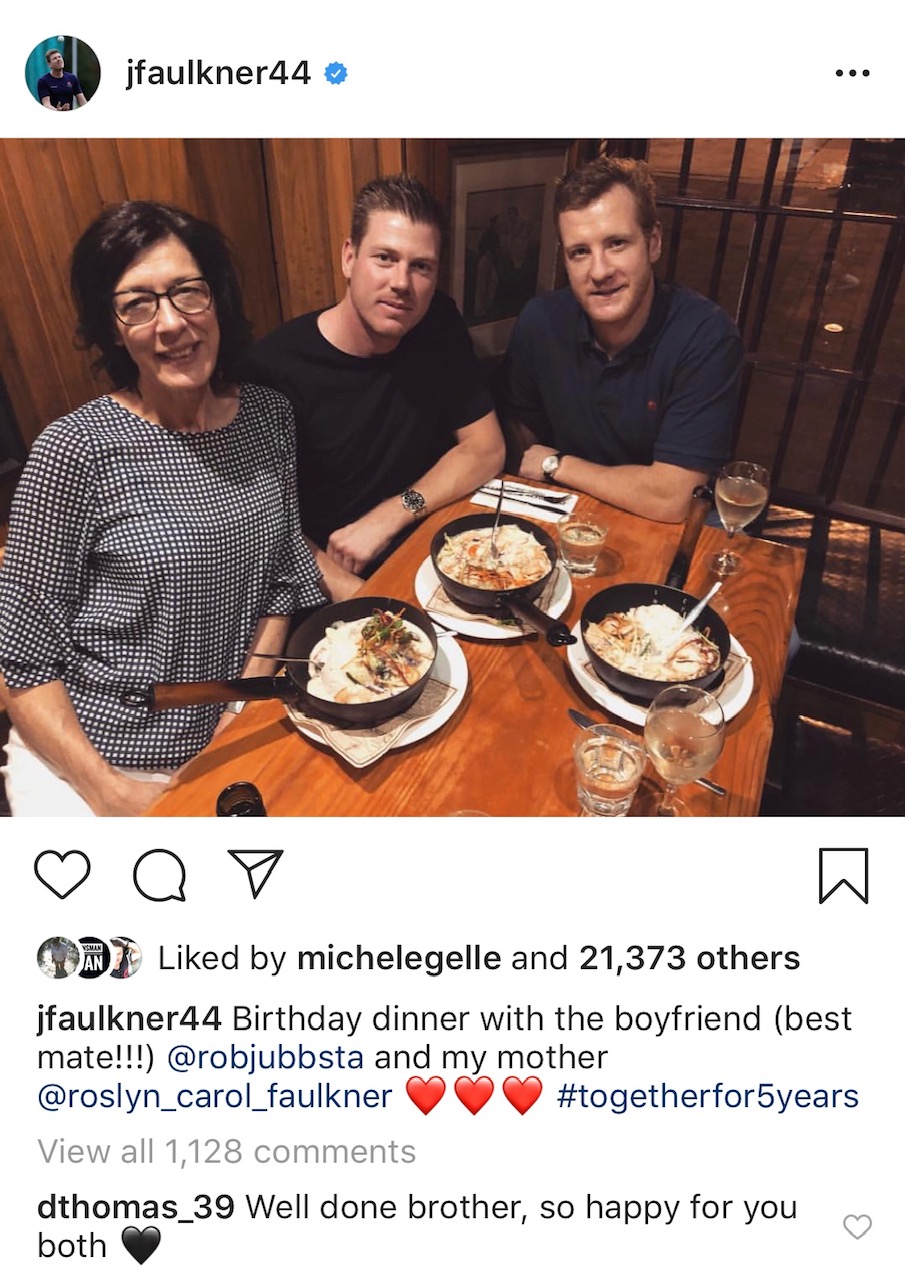 James Faulkner posted on Monday night that he was having dinner with "the boyfriend" with the likes of Glen Maxwell and Brett Lee commenting their congratulations on the photo.
"There's every reason there why you would think 'yes, this is official, this is his coming out'," Peter Ford says on 6PR Breakfast.
But while the entertainment reporter was speaking with Steve and Baz about the conflicting post,  James Faulkner posted an explanation.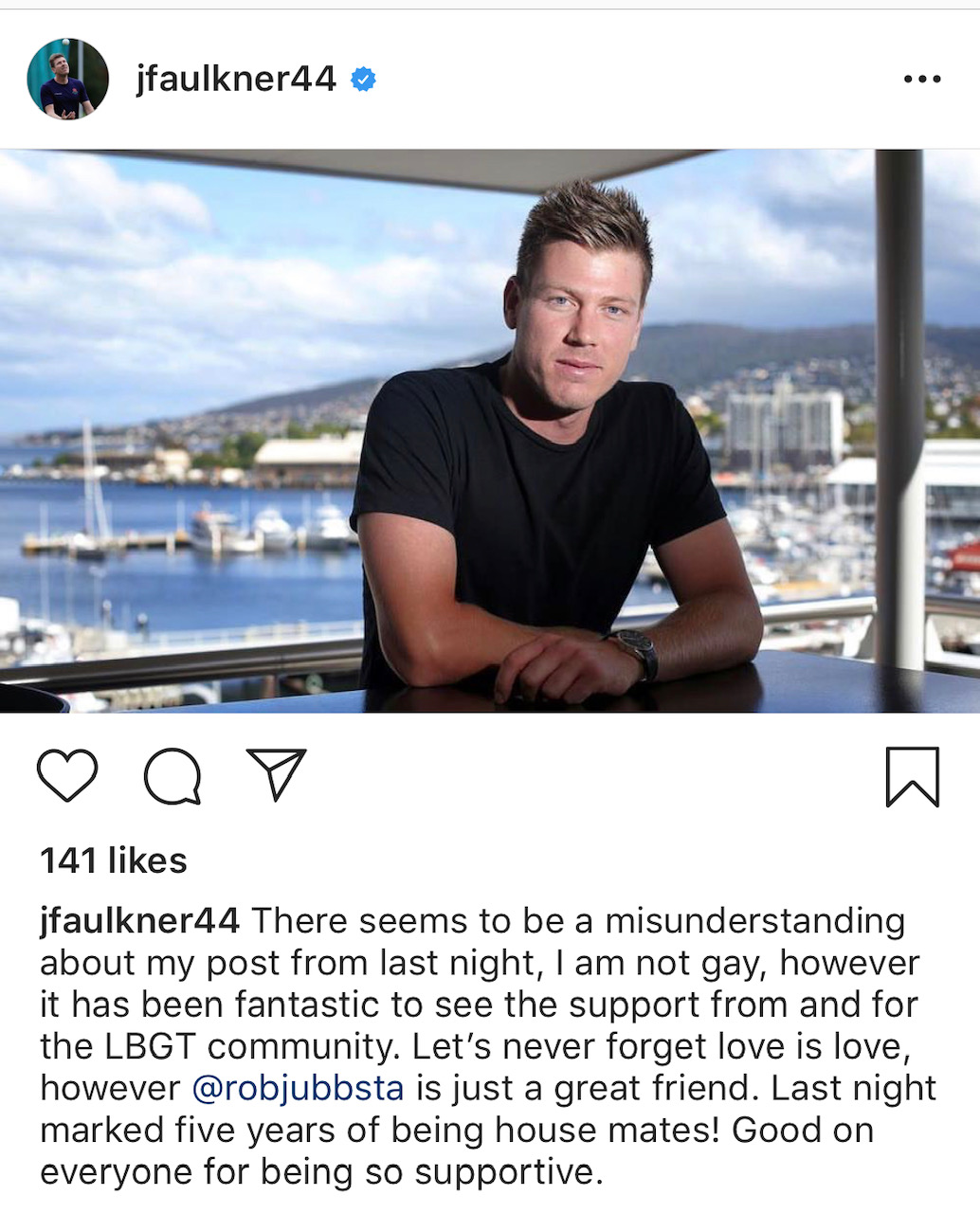 Click PLAY to hear the full discussion.