I'll be giving my opinion on Freo's new coach: Fyfe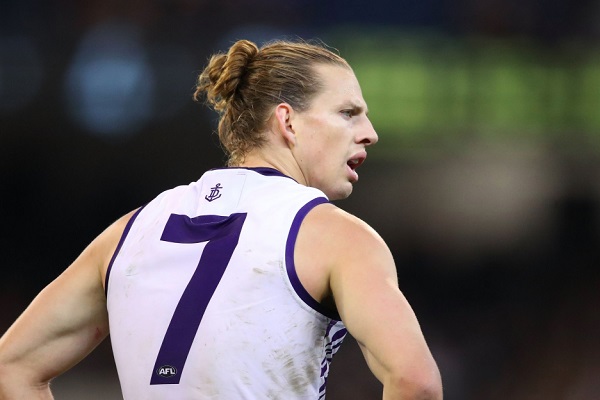 The Fremantle Dockers are in the hunt for a new coach and CEO and their captain says he's been in contact with the club about who could take on the role of head coach.
"As much is appropriate, I'll be sniffing around and offering up my opinion wherever it's asked for," Nat Fyfe told 6PR Breakfast.
"Luke McPharlin's on the panel and I spoke with him yesterday briefly, Peter Bell and Dale [Alcock] and I are in constant communications, but there is a panel selected that are quite expert and hopefully they do get the right person," he says.
"But I'll be around about the mark giving my opinion at ground level if needed."
Fyfe is confident the team are on the right track despite being coach-less and determined they won't be going backwards when it comes to their on field performance.
"Sometimes when you lose key staff, like a CEO and a senior coach, often you sort of go back to square one with a blank slate but with the work we've done the last three or four years through our rebuild, I'm hopeful we can just pick up where we left off with Ross [Lyon] and keep moving forward"
Nat Fyfe was named the Tony Barlow Fine Tailoring WA Player of the Year for 2019 and won a $5000 voucher to spend at Tony Barlow Fine Tailoring.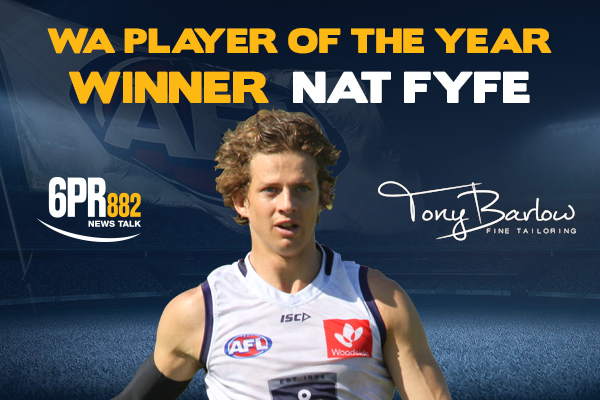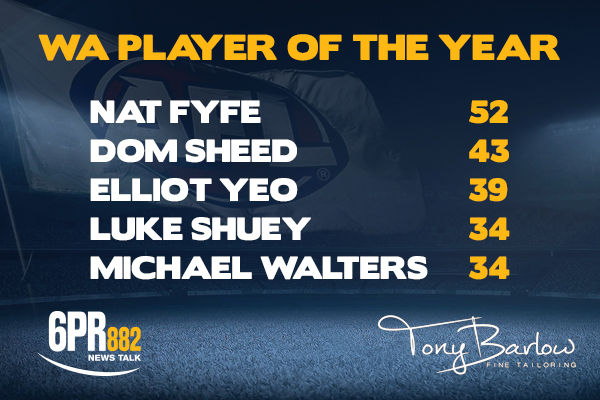 Click PLAY to hear the full interview.