"I can't see China apologising" – Tweet continues to cause outrage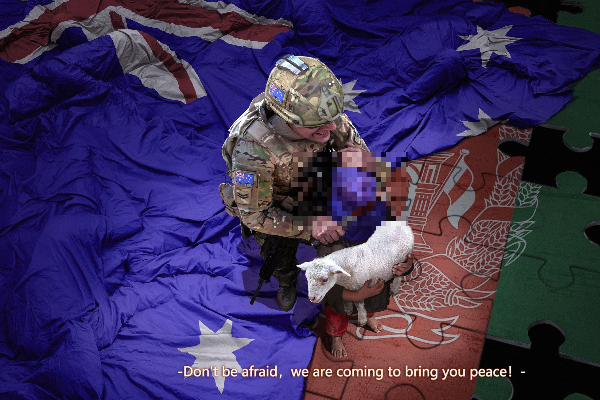 Prime Minister Scott Morrison has expressed his outrage after a Chinese official tweeted a "terrible slur" on our servicemen and women.
Mr Morrison said in a press conference that Australia is seeking an apology from the Chinese government and removal of the tweet.
The post depicts a photoshopped image of an Australian soldier holding a bloodied knife to the throat of an Afghan child.
China watcher and Lowy Institute Senior Fellow Richard McGregor told Oliver Peterson he can't see China apologising.
"That might be one of Mr Morrison's missteps.
"Don't ask for something you're not going to get.
"I can't see the Chinese taking it down."
Mr McGregor said China is using the Brereton Inquiry to "level the playing field" on human rights issues.
"This inquiry into what happened in Afghanistan is a gift to them," he said
The tweet follows growing tensions between the two nations, including new Chinese tariffs on Australian wine. Despite the Chinese Government releasing its list of 14 grievances Mr McGregor said the relationship isn't "beyond repair."
"It's not going to get radically better, what we want at the moment is to stop it getting worse."
GRAPHIC CONTENT WARNING: The image in the tweet below may be distressing.
Shocked by murder of Afghan civilians & prisoners by Australian soldiers. We strongly condemn such acts, &call for holding them accountable. pic.twitter.com/GYOaucoL5D

— Lijian Zhao 赵立坚 (@zlj517) November 30, 2020
Click PLAY below to hear the full interview: