Harley Reid and the Number 9: 'It's more than just a number, there's a lot of history behind it'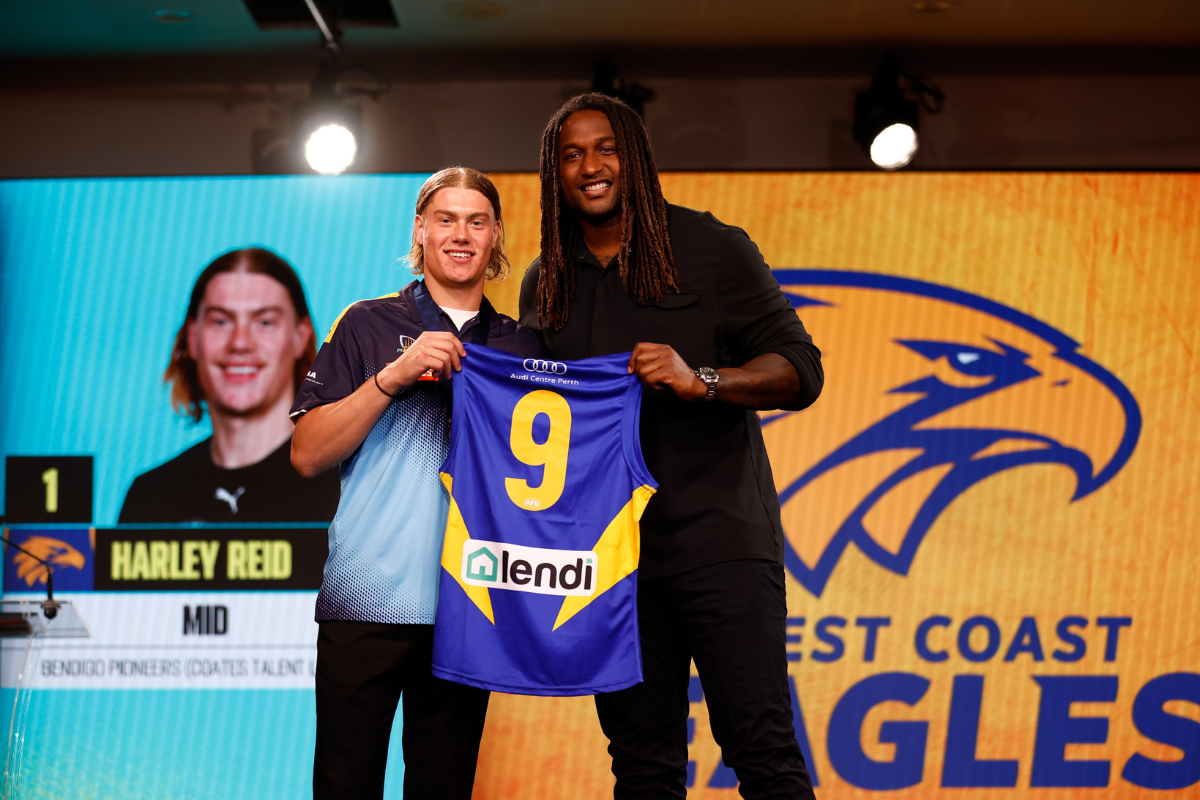 Harley Reid is officially heading west and has spoken with Wide World of Sports following his name being read out as the #1 draft pick.
Press PLAY to hear the full chat
Speaking with Dockers legend David Mundy and host Mark Readings, Reid was excited when speaking about his future with West Coast.
"I'm so excited to get over there and head to the west. I think it's the end of this week (that he will make the move)."
Reid will also wear the number 9, presented to him by the retiring Nic Naitanui, and the honour was not lost on the young star.
"The history behind that number; it's more than just a number. There's a lot of history behind it."
A country Victorian, Reid will shift his life across the country leaving his family but has a strong support network.
"It's a bit daunting for them (Reid's family), but they're over the moon for me and they won't be upset to come over for a holiday."
David Mundy responded aptly by saying, "it's a great place to live Harley, let me assure you of that."