Gareth Parker uncovers BHP owes West Australians up to $300m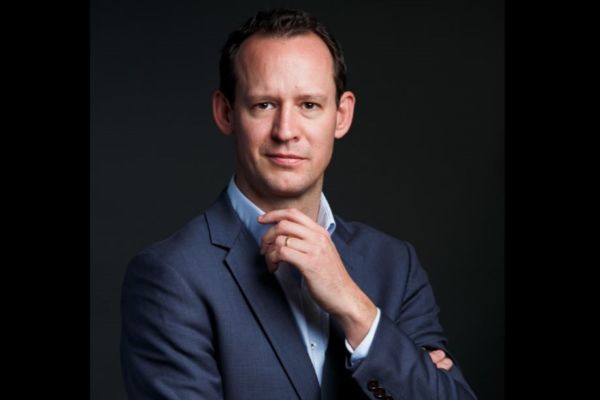 Premier Mark McGowan believes the world's largest mining company has ripped off West Australians to the tune of hundreds of millions of dollars, Gareth Parker has revealed on the 6PR Morning Program.
And the Premier is going after the multinational mining giant, demanding it pays the people as much as $300 million of iron ore royalties that the State believes were deliberately underpaid for a period stretching back at least 12 years.
Gareth's months-long investigation has uncovered a massive legal dispute which, until today, has played out in secret between lawyers.
The Government believes BHP has been artificially understating its iron ore sale prices, therefore lowering its tax bill.
It believes BHP owes West Australians between $200 million and $300 million – money could be spent on schools, hospitals, police and other public services.
At the heart of the dispute is BHP's use of its wholly-owned Singapore marketing hub subsidiary.
The Government believes this company has been used to artificially understate the price of iron ore sold to customers in Japan and China, dating back to 2004.
This is important, because Western Australia receives a royalty from BHP for every tonne of iron ore sold.
The royalty is calculated as a fixed percentage of the iron ore sale price. A lower price, means less royalties.
The practice involves iron ore mined in WA being "sold" to the Singapore marketing hub, a company known BHP Marketing AG, or BMAG, but owned 100 per cent by the Big Australian.
While there are detailed legal arguments and negotiations are continuing, sources have told Gareth the Government believes it is in a strong negotiating position and expects to recover between $200 million and $300 million from BHP.
There have been months of tense, behind-the-scenes negotiations but BHP's Australian boss Mike Henry has been dealing directly with the Premier on the issue.
The Premier, who is in Tokyo today, declined to be interviewed about the dispute, with his office issuing a two paragraph statement.
It reads: "Following a recent audit, the State Government identified an underpayment of royalties under various State Agreements from BHP over a number of years.
"The State Government is negotiating with BHP to resolve the matter in the best interests of the State."
The row is hugely damaging to BHP's reputation.
The company is still dealing with the fallout from a train derailment last November, about which it has been slow to reveal information.
BHP and fellow iron ore giant Rio Tinto also fought off attempts by the Nationals to hike their taxes at the last election by the Nationals, with then-leader Brendon Grylls arguing the miners did not return their fair share to the State that owns the minerals.
More generally, the reputation of big business in Australia has taken a battering, with people feeling ripped off by corporate Australia.
These latest revelations will only fuel that sentiment.
BHP is also in hot water with its Japanese business partners.
It has not developed its mines on its own, but in joint ventures.
Gareth has been told that BHP's Japanese joint venture partners, Mitsui and ITOCHU, have been taken by surprise by the revelations.
They are unhappy because they will bear the financial burden of any settlement, but also because of the reputational damage that will flow.
"The Premier and his people did not want to play this out through the media, they were surprised when I raised the matters with them," Gareth said.
"This has been very tightly held, but it is a massive deal, because the sums of money are enormous, especially for a Premier that has made such a big deal about budget repair.
"It's also such a big story because of the reputational damage for BHP, who are still recovering from Brendon Grylls' mining tax proposal.
"You've seen them spend enormous amounts of money on advertising trying to convince the West Australian public that they are good corporate citizens and they are doing good in the world and good by the State."
"Now, the public will have every reason to view them as cynical rip off merchants, who contrived a scheme to pay less tax than their fair share – much less tax, potentially $300 million less tax."
"It is a disaster for them politically, it's a disaster for them reputationally. And it will again stir up the anti-big mining company sentiment that they thought they were starting to head off."
It is not the first time BHP's use of Singapore marketing hubs has been called into question.
Late last year, the company paid $530 million to the Australian Tax Office to settle a matter that now appears to be related to this new row.
The ATO had been seeking $1 billion but decided to settle for the lower amount.
It is understood there are similar considerations in play in this new WA case, with neither BHP or the Government wanting to go to arbitration under State Agreements because of the uncertainty involved.
The parties had hoped to keep the dispute under wraps. Gareth discovered that the parties signed a "stand still agreement" before Christmas, which prevented the parties from taking each other to arbitration before March 31.
But now the dispute is public, and the consequences will be difficult for BHP to contain.
UPDATE
BHP has released this statement in response to 6PR's enquires;
"The Mines Department has recently queried a long-standing and historically accepted deduction for costs related to the sale of WA iron ore. The long-standing deduction has been consistently audited and accepted by the Mines Department as part of BHP WA iron ore royalty calculations. It is concerning that previously audited and accepted payments to the government are now being revisited and BHP is working with the Mines Department to resolve this matter."