Gareth Parker slams 'pathetic' Dexus statement in wake of Carillon evictions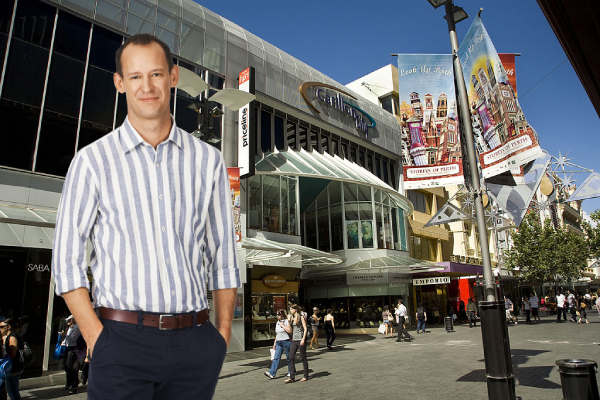 6PR Breakfast presenter Gareth Parker has slammed a statement from property development company Dexus, after it was revealed on The Rumour File they sent eviction notices to most of their tenants in the retail centre.
Tenants not facing Hay or Murray street Mall were given 28 days notice to evict on Friday, two years after Dexus released a proposed redevelopment of the site.
"Let me tell you what the impact on retailers are going to be – you're kicking them out, with a months notice, before Christmas," he said.
"Each individual retailer would be able to tell wether they're having a good year or a bad year, but the fact that their doors are open right now … suggests that they've got a viable business.
"That viable business is being squashed because you're kicking them out."
Press PLAY to hear the full editorial below
The full statement from Dexus:
"Carillon City has the potential to support the revitalisation of the Perth CBD and contribute to the state's economic recovery as a significant job-creating project. We will continue to work with the WA Government and City of Perth to address the important issues that can unlock the CBD's transformation.

The current uncertainty around the economy, business and retail conditions, and the ongoing impacts of the Coronavirus pandemic, have all contributed to the timing of the redevelopment of Carillon City. As a result, some of Carillon City's retailers will no longer be trading for the foreseeable future. Carillon City retailers fronting onto Murray and Hay Street Malls will continue to trade and remain open.

We understand there will be an impact on retailers, shoppers and the community, and we remain committed to achieving an outcome for the city that is sustainable for all of our stakeholders."
Photo by Ron D'Raine/Bloomberg via Getty Images