Fyfe to go the knife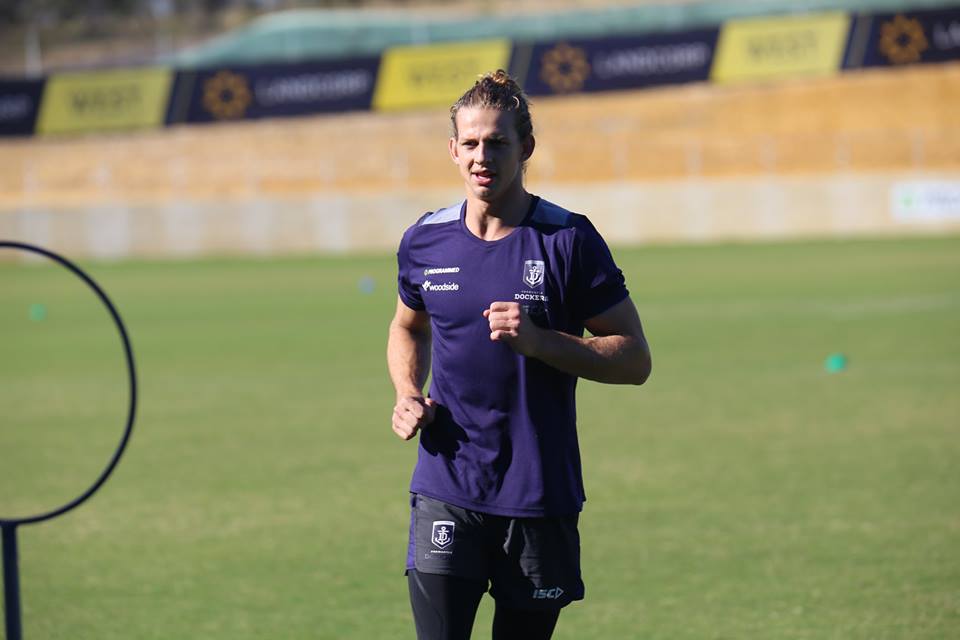 Nat Fyfe will have surgery on the injured bursa in his elbow that has plagued him since last year, but Fremantle say he will be ready to play in the pre season competition.
The Fremantle captain has had the bursa drained a number of times and the club were debating for a while about what to do with the injury.
"You don't make a decision to send someone off for surgery flippantly, but he got a knock on it a couple of weeks ago and it did swell up," Fremantle's General Manager of Football, Peter Bell, told 6PR's Sportsworld.
"He said it was really painful and when Nat Fyfe says something's painful… he's the guy that played with a broken leg for a game a few weeks ago for a quarter or so and played really well so he's obviously got a really high pain threshold," Mr Bell said.
But they are confident the recovery will be quick and Fyfe will be ready to play within days.
"I wouldn't think it would be getting into the weeks, I think he would be back into full training really, really quickly and then we'll just manage with how he comes through that whether he's JLT1 or JLT2 we're confident he'll be playing a major part in the pre season games," he told Brad Hardie and Kim Hagdorn.
Click PLAY to hear the full interview.