Free-spirited Millsy makes his way back to WA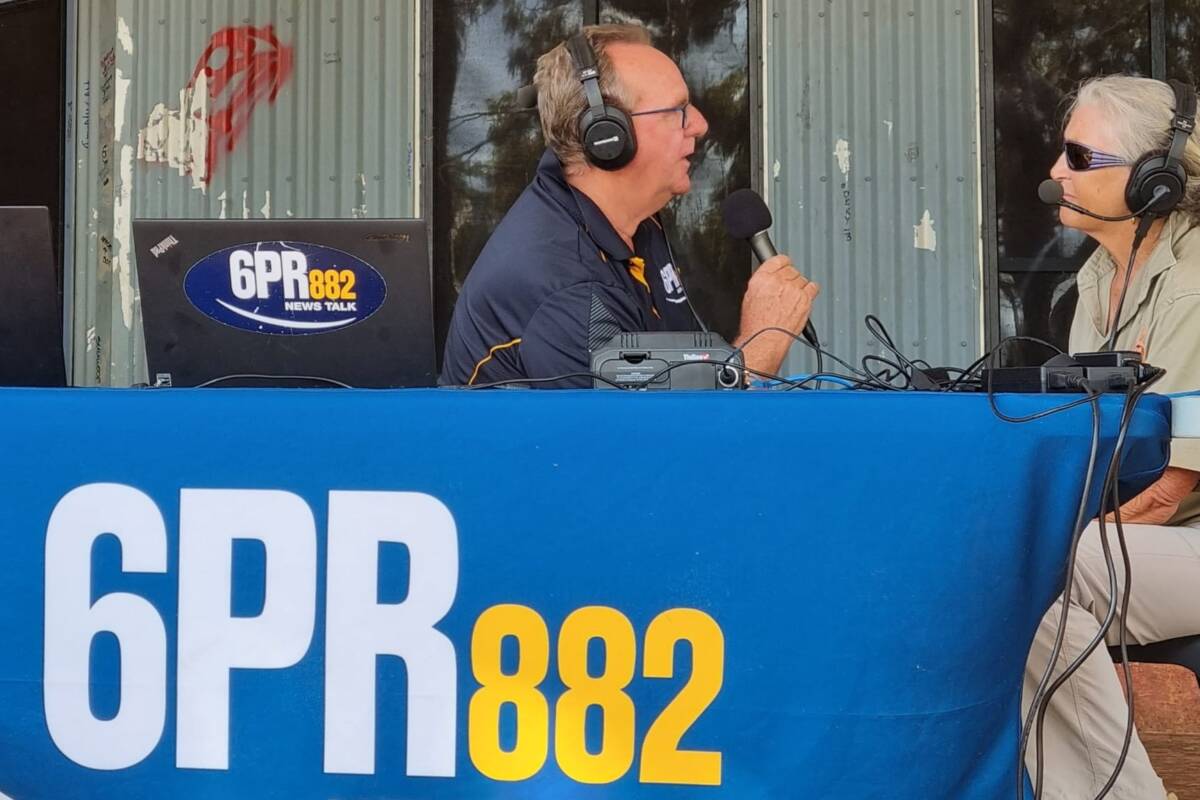 LONG WAY TO THE TOP: Pioneer Park in Halls Creek
Day 19: Back on western soil, but still far from home, Steve Mills took the program to the expansive surrounds of Pioneer Park in Halls Creek for day 19 of his live broadcast of Millsy at Midday.
Five weeks on the road have not slowed him down, and partner Tricia is miraculously still by his side, capturing all the action behind the scenes, such as Tuesday's epic moment when the show was momentarily halted by military police after Millsy parked the Jayco caravan they're sleeping in on prohibited land.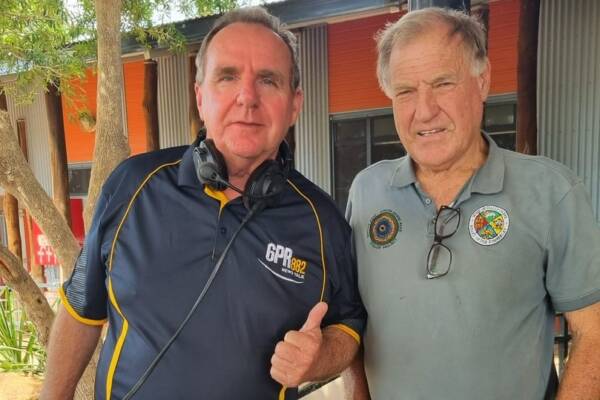 Situated in the heart of the Kimberley, Halls Creek sits on the northern edge of the Great Sandy Desert, a gateway to some of the state's best natural attractions, including the striking orange and black-striped domes of the World Heritage listed Bungle Bungle ranges of Purnululu National Park, and the dramatic impression of the Wolfe Creek Crater, formed 300,000 years ago when a meteorite crashed to Earth.
Covering some 142,908 square kilometres of predominantly desert and pastoral country, Halls Creek offers a genuine insight into the spectacular Australian outback, and Steve got down and dirty with some of the town's characters too.
One of them was first up on Thursday's show, and come no bigger than the shire president himself, Malcolm Edwards (above). He shared many a rich story about the town and its inhabitants, the heavy downpours no deterrent to their chat.
Tap PLAY 👇 to hear from Malcom Edwards
The highs continued with Millsy's interview with Royal Flying Doctor Service head of community Rebecca Maddern, before he had a chat with Angus Line from the Prospectors Patch.
Angus told Millsy he'd been involved in prospecting all of his life, not only in Halls Creek but all around WA. He and Steve seemed to strike up a mutual friendship… not surprising, given Millsy's history  prospecting of the equine kind, in his other life as a racetrack bookie.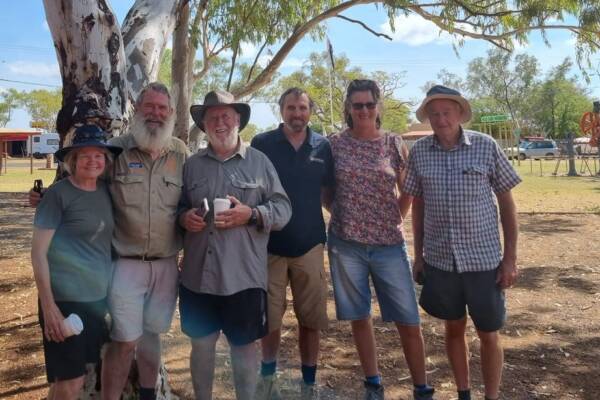 Further rapport came in the form of the Global Gypsies (above), who no doubt felt Millsy and Tricia were well credentialed to join their gang, given the duo's exploits thus far around the top end and North West of the state.
Tap PLAY 👇 to hear Millsy's chat with Jan Barrie from the Global Gypsies
Admirably aided by his lovely partner Tricia capturing the action behind the scenes, Millsy is on a radio road trip adventure, broadcasting live from some the state's most remote and renowned towns and destinations.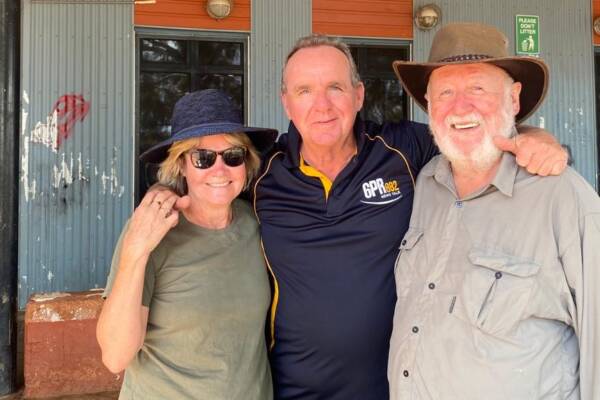 Millsy is on air daily from 12pm to 3pm, capturing the qualities of each town and the people that make them tick, with his journey detailed in his Long Way to the Top tour blog, which we'll update after each broadcast.
Long Way to the Top official schedule
We've also got him sending great BTS footage you can see on our socials. What could go wrong? Well, plenty it seems.
Friday's broadcast is from Derby, before Millsy's epic Long Way to the Top tour hits its final week on Monday, so follow our socials to keep track with more exclusive footage from the road, and tune in from 12pm-3pm to listen to Millsy at Midday.
🚍 ENJOY THE RIDE HERE 🎸
Millsy at Midday on 882 6PR
Long Way to the Top blogs
Follow on Instagram
Follow on Facebook