The day military police crashed Millsy's show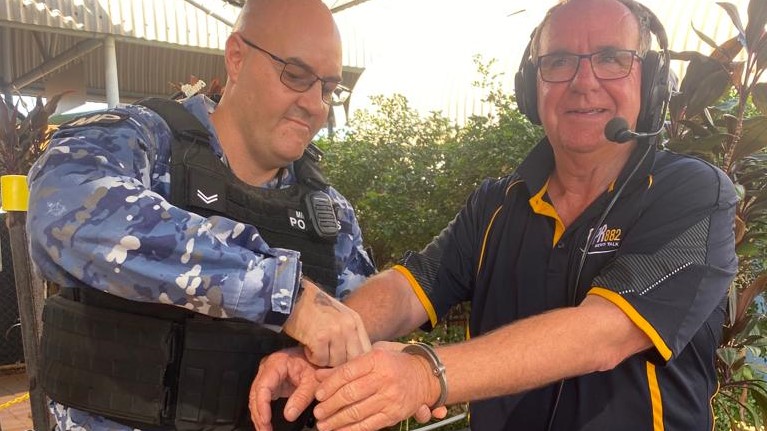 LONG WAY TO THE TOP: RAAF Base Tindal
Day 17: There was always a good chance it was going to happen…
Five weeks on the road, broadcasting live from some of WA and the NT's most remote and renowned towns and destinations, travelling for the first time in a caravan, Steve Mills faced an uphill battle in more ways than one.
Flat batteries? Tick. Brushes with death? Tick. Arrested by local authorities? Well, he came close on Tuesday, as he took his Millsy at Midday show to the RAAF Base Tindal.
Located 15kms outside Katherine and 320kms south-east of Darwin, the airfield constructed in 1942 during World War II was originally called Carson's Airfield.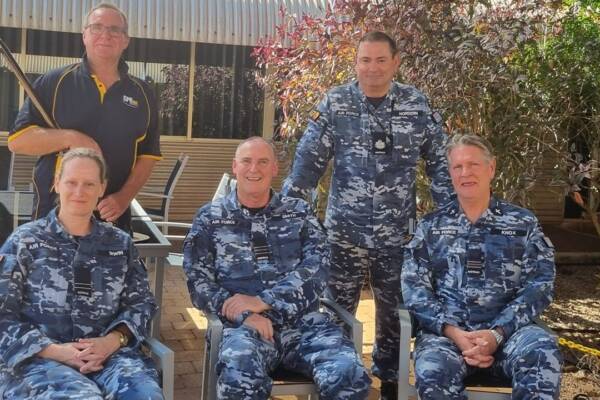 Over time it was upgraded and extended for commercial use and declared an operational Air Force Base in 1984 and, although the Air Force's youngest operational base, it is one of Australia's most important Defence sites.
If only someone had told Millsy.
The show within the law, with Steve chatting with Wing Commander Shane Smith, the Commanding Officer at RAAF Tindal, and Flying Officer April Bainton, the base's Air Traffic Controller responsible for all traffic, not just military traffic, at the airfields including the airspace above a battlefield, be it land or sea.
Tap PLAY 👇 to hear Shane's chat with Millsy
Trouble began soon after Steve sat down with Wing Commander Martin Parker, who must have one of the coolest job titles in the world … Fast Jet Pilot and Commanding Officer of 75 Squadron.
Martin was telling Millsy how he had been in the RAAF 24 years, the past eight months in Tindal, had served in the Middle East and spent 18 out of the past 22 years in flying jobs, including three in UK, when military police suddenly stormed the show, handcuffing our shocked host and issuing him an infringement notice.
Tap PLAY 👇 to hear why they crashed the show
Admirably aided by his lovely partner Tricia capturing the action behind the scenes, Millsy is on a radio road trip adventure, broadcasting live from some the state's most remote and renowned towns and destinations.
Millsy is on air daily from 12pm to 3pm, capturing the qualities of each town and the people that make them tick, with his journey detailed in his Long Way to the Top tour blog, which we'll update after each broadcast.
And have a look at Millsy's top caravan tips when cooking in the kitchen!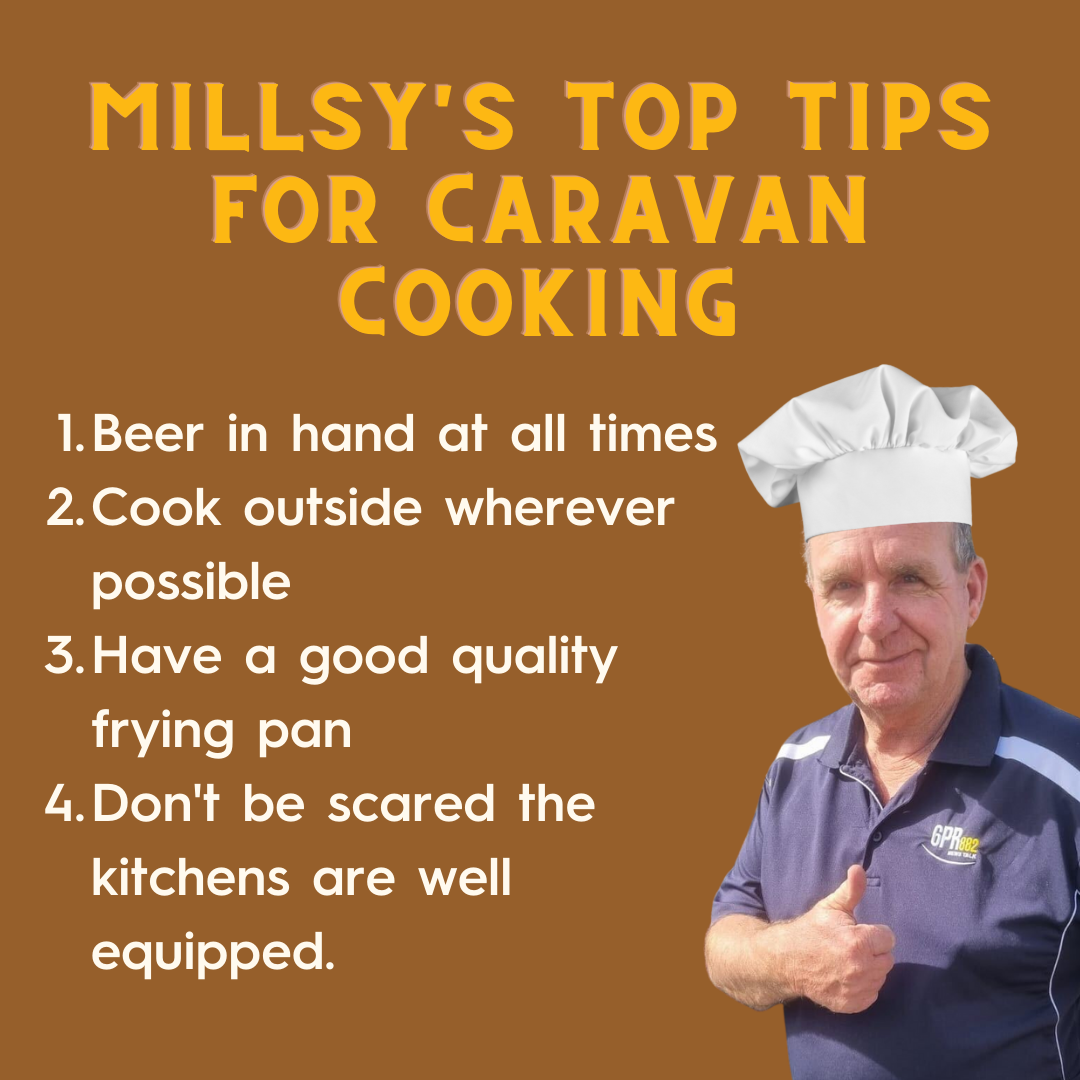 Long Way to the Top official schedule
We've also got him sending great BTS footage you can see on our socials. What could go wrong? Well, plenty it seems.
Wednesday's broadcast is from Lake Argyle Resort, so follow our socials to keep track with more exclusive footage from the road, and tune in from 12pm-3pm to listen to Millsy at Midday.
🚍 ENJOY THE RIDE HERE 🎸
Millsy at Midday on 882 6PR
Long Way to the Top blogs
Follow on Instagram
Follow on Facebook