Federal Budget 2020: How will it impact you?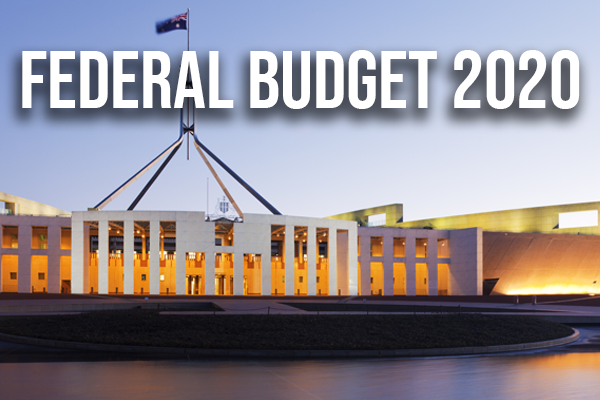 The Federal Government has just handed down the most important budget since the end of World War Two, with unprecedented levels of spending to revive the economy from its COVID-19 slump.
More than 11 million Australians will receive a tax cut with the Treasurer using the budget to confirm tax breaks scheduled for 2022 will be brought forward to this financial year.
It means low and middle income earners will have up to $2700 extra in their pocket and dual income families could be as much as $5000 better off.
Josh Frydenberg said the move will also spur economic activity. The budget forecasts the Australian economy will go backwards this year, but is expected to rebound strongly on the back of spending measures and incentives.
Companies with a turnover of up to $5 billion who buy new equipment will be able to write off its full value. Mr Frydenberg said almost every business in the country will benefit. Companies who help take young Australians off welfare will be given wage incentives.
Under a new JobMaker scheme, all businesses except banks will be incentivised to take on 450,000 young people, with a $200 per week hiring credit payment for employees under 30s who work at least 20 hrs a week and $100 for those up to 35 years old. It's hoped these measures, among others, will gradually create 950,000 jobs.
The Government is hoping within four years, unemployment will drop to 5.5 per cent.
These various spending measures are expected to see net debt hit just over $700 billion this financial year and peak just shy of $1 trillion by mid-2024.
Tonight's budget also provides extra help for older Australians. $1.6 billion dollars has been set aside to fund an extra 23,000 thousand home care packages.
Aged pensioners and other welfare recipients will also receive an extra $500, which will be paid in two installments in December and March.
The first home buyers deposit scheme has been extended by 10,000 places, and $1 billion as been provided for construction of low cost housing.
There will be more money for the environment, water infrastructure, mental health, and cyber security. A billion dollars in Defence spending will also be brought forward.
Losers for this year's budget include the JobSeeker payment, retail and childcare – with no additional funding provided to those areas.
Representatives from three key areas joined Oliver Peterson to dissect the budget:
Chamber of Commerce and Industry WA Chief Economist Aaron Morey:
National Seniors Australia Chief Advocate Ian Henschke:
Australian Council of Social Service CEO Cassandra Goldie: