Fagan conclusion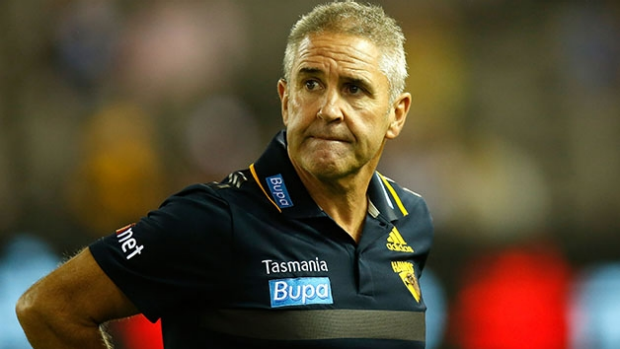 Kim Hagdorn has revealed the shortlist to be interviewed for the Brisbane coaching position, but Brad Hardie says Chris Fagan has the job.
Chris Fagan, Brett Montgomery, Brett Ratten, Adam Kingsley and John Barker were listed by Hagdorn as being able to present to the Brisbane board.
Fagan has been the general manager of football operations at Hawthorn as they have dominated the AFL making the last four grand finals and winning three consecutive Premierships.
Ratten is also at the Hawks, but was sacked by Greg Swann when he was the CEO at Carlton.
Port Adelaide Premiership player Adam Kingsley is highly respected and won the AFL Coaches Association's assistant coach of the year award.
Barker was Carlton's caretaker last season after Michael Malthouse was sacked and has the intellectual property of spending a year with former Hawks assistant Brendan Bolton.
When Hagdorn named the shortlist Brad responded facetiously:
'Take it to the bank, Chris Fagan. Chris Fagan. Chris Fagan. If they don't get Chris Fagan they'll get Chris Fagan.'
Listen: