EXCLUSIVE: John Holland sues State Government for $300m over PCH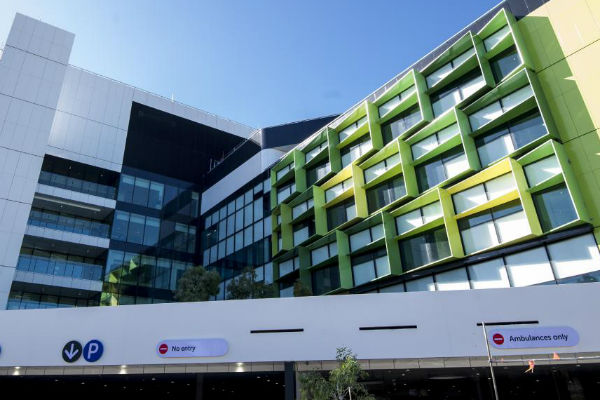 EXCLUSIVE: Chinese-owned construction company John Holland has launched legal action against the State Government, claiming more than $300 million in compensation and unpaid work over the notorious Perth Children's Hospital project.
Gareth Parker can reveal on Mornings that John Holland lodged a 1000-page writ and statement of claim in the WA Supreme Court late on Tuesday.
John Holland's decision to formally take legal action represents a major escalation in the builder's dispute with the Government about who should pay for massive cost overruns on the hospital, which opened three years late in May 2018.
Taxpayers will, at a bare minimum, incur massive legal bills, with the complex legal action expected to take many months to resolve.
The children's hospital project was beset with problems including asbestos in cladding, hundreds of fire doors that needed to be replaced, and lead in the hospital's water supply.
The McGowan government has always blamed John Holland for the lead issue, which cost millions to resolve and delayed the hospital's opening by months.
But in the writ, it is understood John Holland blames the State for supplying the hospital building with water that was lead-contaminated in the QEII medical precinct's ring main water supply.
It is understood John Holland will claim the State Government made thousands of variations to the hospital's $850 million contract after it was signed and designs were submitted.
It will claim those variations were the major cause of cost blowouts on the project, money that John Holland now wants to recoup.
Relations between the Government and John Holland have been virtually non-existent for months, with the Premier Mark McGowan and Treasurer Ben Wyatt taking public shots at John Holland in February, after Gareth revealed the State had tried to settle the dispute by offering to pay John Holland $20 million.
The Government refused to confirm that story in February, but Gareth reports this morning that a second, earlier offer was also made by the Government, of $12 million.
John Holland has rejected both offers.
Premier Mark McGowan was unavailable for comment but is expected to be quizzed on the affair later today.
In a statement, John Holland said "despite continued attempts by the company to resolve the issue in good faith, the State had not been willing to negotiate fairly, leaving no other option than to proceed with costly litigation.
"John Holland has at all times complied with the conditions of the contract, which prevented the company from speaking to the media or other third parties and presenting our side of the story to the people of WA.
"That decision also recognises John Holland's ongoing wish to resolve the matter in good faith and to avoid entering into potentially costly litigation."
We will continue to update this story as it breaks on Mornings with Gareth Parker.