EXCLUSIVE: $80 Million Powerball winners revealed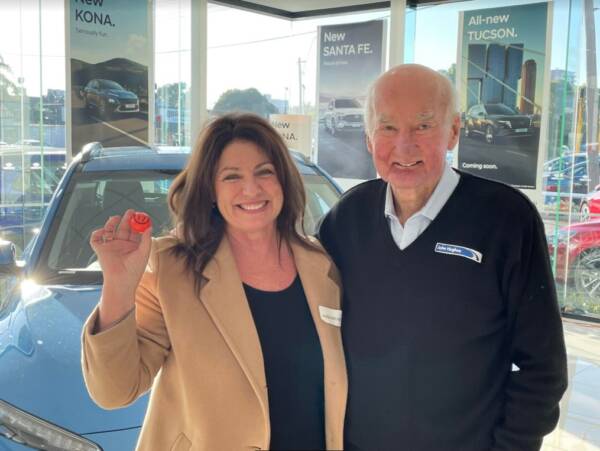 The winner of the major prize of the 2021 John Hughes Rumour File is one of 55 people on the winning ticket of the mega $80 million jackpot in Thursday nights Powerball draw.
The syndicate includes 43 women who go to the Curves gym in Beldon.
Each person will take home around $1.5 million.
It's the largest win in Western Australia history, eclipsing the $50 million won in 2015.
Lorna, who was the 2021 winner of the John Hughes Rumour File for revealing that a service was no longer going to be funded through veteran's affairs, told Gareth Parker the ticket was bought on a whim.
"At the gym a couple of days ago our leading light lady that runs the gym said 'I think we should put in for Powerball, come on! $5 each'," she said on 6PR Breakfast.
"And I scraped a couple of coins together out of my parking ticket money, and ran back in and said 'oh, I just scraped that $5' she said 'right, you're in, you're on the list'.
"And they had their Christmas party last night … but I couldn't go … so I came home late, popped into bed, checked my phone and I had all these missed calls … so I rang them back, and I said 'I hope you're ringing to tell me we've won Powerball' and she said 'yeah, we have!'"
Press PLAY to hear the full interview below