End of an Era: Tim Gossage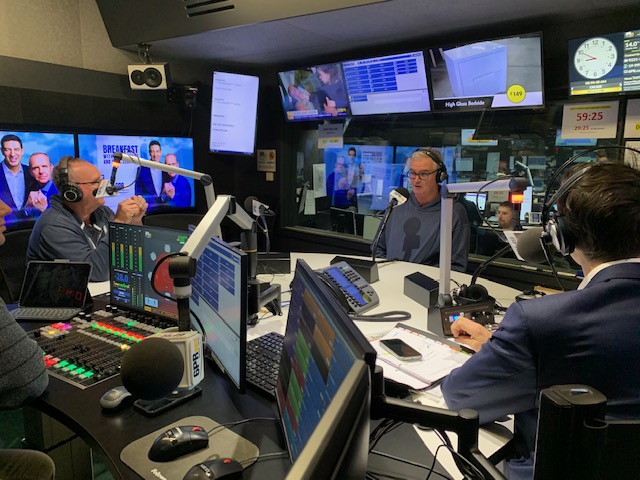 For decades, Tim Gossage has been bringing sports fans the latest news on their favourite players and teams, but today he finishes his long career with Channel Ten.
"Goss" has worked with a number of newsreaders over the years and well-known weather presenter Michael Schultz and says it's been tough to think it's coming to an end.
"It's tough," Gossage told 6PR Breakfast.
"I'm leaving a job that I love and still think that I've got something to offer."
Steve and Baz reminisced with the former Western Front co-host about some of the most memorable stories of his career.
"The best story that was never a story was that Dennis Rodman was going to come play for the Perth Wildcats.
"Lachy (Reid) and I conjured up with Andrew Vlahov, who was the then owner, we just made it up to give him some publicity at the time," Gossage joked.
Click PLAY to hear the full interview.