Eagles star Peter Matera recovering in hospital after severe heart attack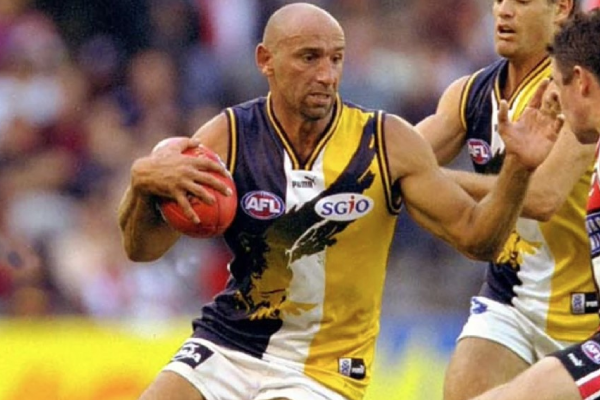 Peter Matera has sustained a severe heart attack and is currently recovering in a Bendigo hospital.
The former West Coast Eagles legend had a heart attack on Sunday and shortly after had two stents placed in his heart.
The man nicknamed "Roo" by former teammate Chris Lewis (due to his supposed kangaroo-like appearance) recently turned 53.
On Monday morning, Brad Hardie broke the news during his sports segment with Liam Bartlett.
"We're not sure exactly the extent of it at this stage," Hardie said.
"Rehabilitating as we speak in a hospital in Bendigo, so get well Roo,
"He's a star."
Tap PLAY to hear the full details from Brad Hardie 6PR Mornings.