Do grandparents love their grandkids more than they love their own children?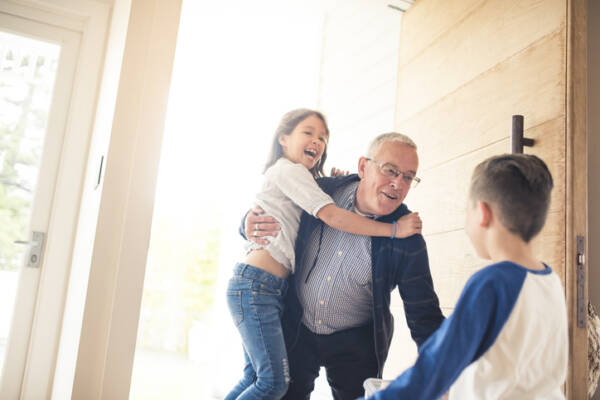 Research has found grandparents feel stronger connections to their grandchildren than their own offspring.
A study from Emory University in Atlanta surveyed 50 grandmothers with at least one biological grandchild between three and 12 years old, and also monitored brain function as they saw photos of their grandchildren.
The study found viewing the photos activated parts of their brain that involved emotional empathy and movement.
To put this to the test, Perth LIVE's Oliver Peterson invited his mother, Julie Peterson, on the show.
Oly claims he was once the golden child, but now he doesn't make his mum's top 10 list of favourite family members.
"Once that first grandchild came along, it opened up a whole new world and it's very hard to explain, but it's just an unconditional love where the little person can do no wrong," Mrs Peterson said.
"Having had seven beautiful grandchildren, you feel exactly the same way as you did about the first," she said.
Press PLAY to hear the full conversation