Did the Grand Final entertainment hit or miss?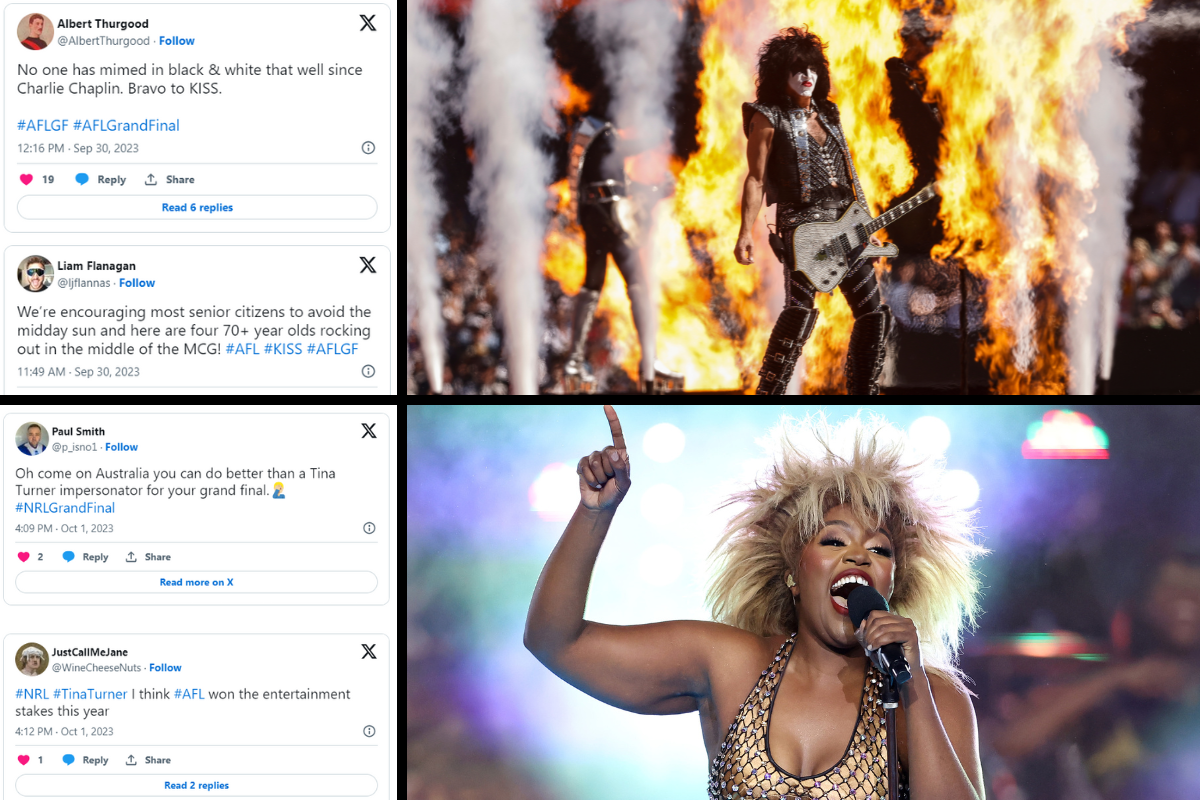 The Grand Final entertainment for both the AFL and NRL have become just as big talking points as the games themselves, with this year's no exception.
While Kiss blasted through their biggest songs to lead into the AFL match, Ruva Ngwenya invoked the spirit of Tina Turner not too long after Arnhem Land rockers King Stingray earned some new fans.
Press PLAY to hear all the entertainment news

Entertainment guru Peter Ford told Millsy and Karl on 6PR Breakfast the battle between the AFL and NRL's big shows was neck-and-neck, ratings-wise.
"Both pulled in mighty ratings, there's no doubt about that, but I think in the end it came down to production and naiton-wide audiences," Mr Ford said.
Images: Matt King/Daniel Pockett/AFL Photos/Getty Images/X