Craig delivers for Millsy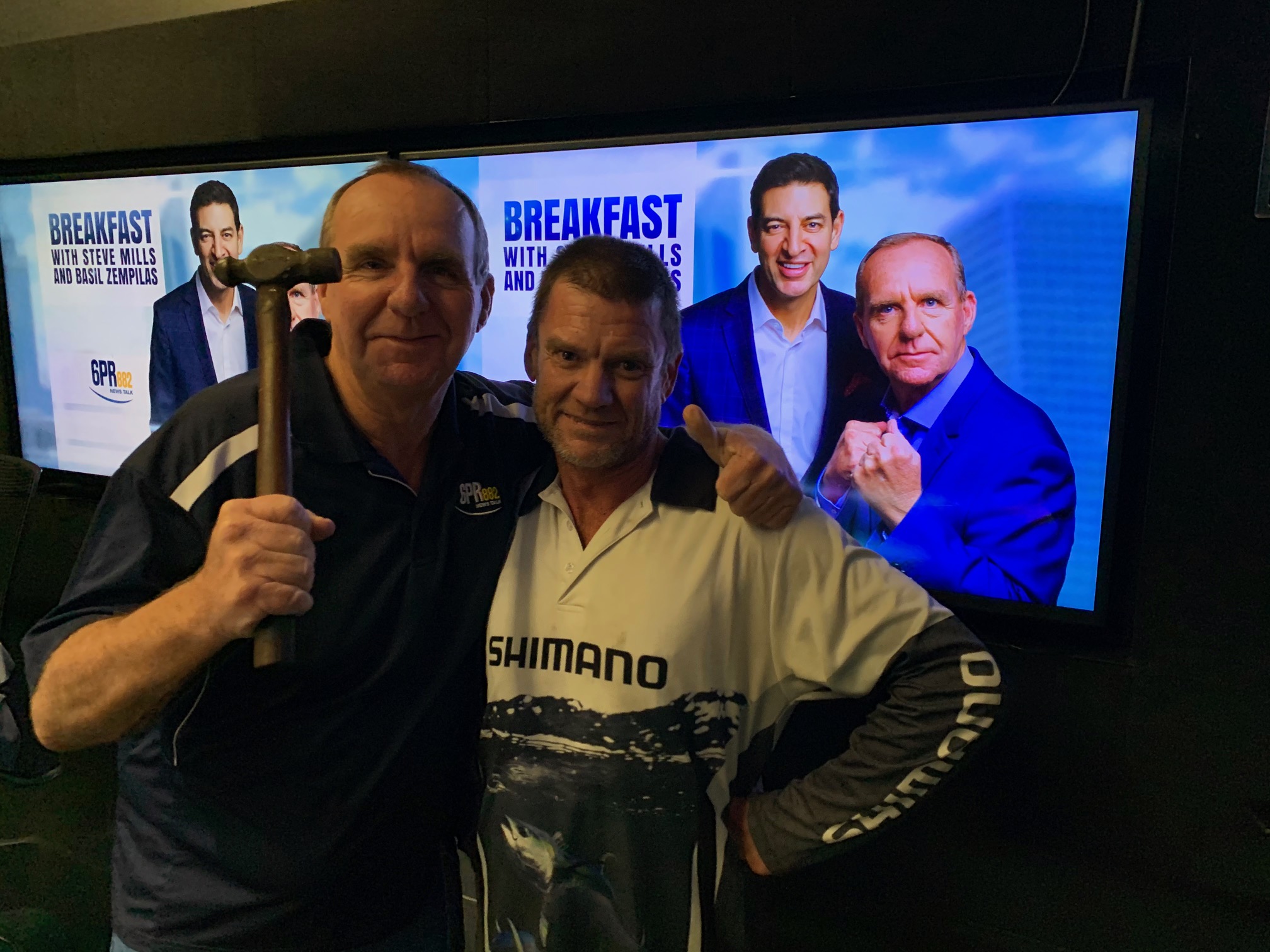 6PR Breakfast co-host Steve Mills is heading off on a camping trip on Friday morning; Millsy has packed his bags but forgotten a crucial item… a hammer.
Without a hammer, Millsy was worried about making sure his tent stays in place, but listener Craig saved the day.
Not only did Craig drop off a hammer to Millsy before he leaves on his trip, but Craig also burnt Millsy's name onto the handle.
Hammer King Craig is also looking for a job so Steve and Baz gave him a glowing on-air reference.
Click PLAY to hear from Craig.