Coward punch victim Danny Hodgson moved from ICU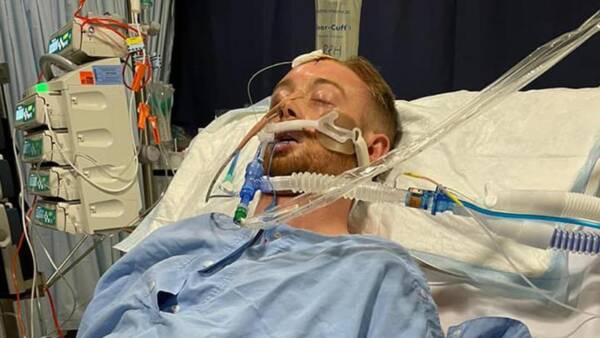 Eight weeks after suffering head injuries in an alleged bashing in the city, Danny Hodgson has been moved from intensive care into Royal Perth Hospital's trauma ward.
He remains in critical condition.
Mr Hodgson's parents Nicola and Peter say he's aware that they are with him. He has undergone a tracheotomy and is unable to speak.
They said in a statement Danny remains under the care of a team of neurosurgeons who continue to monitor him 24/7.
"Even the smallest effort is a mammoth undertaking for Danny, and we are in awe of his courage and spirit.
"We would like to express our eternal gratitude to the army of ICU doctors and nurses who helped Danny fight on for the last 59 days.
Our family continues to draw strength from the messages of support we receive from around the world, so please keep Danny in your thoughts and prayers."
Press PLAY to hear the full statement: