Could this be the new WCE club song?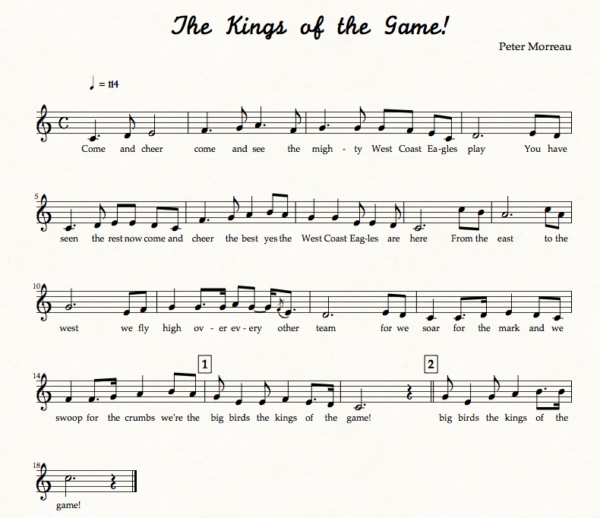 One of our loyal listeners Peter Morreau has written what he believes should be the new West Coast Eagles club song. It's titled "The Kings of the Game"
Peter sent through the score and lyrics so we thought we would get the 6PR team to add the vocals.
Take a listen, what do you think?