Cleo Smith: Search enters fifth day as Deputy Commissioner says all options are open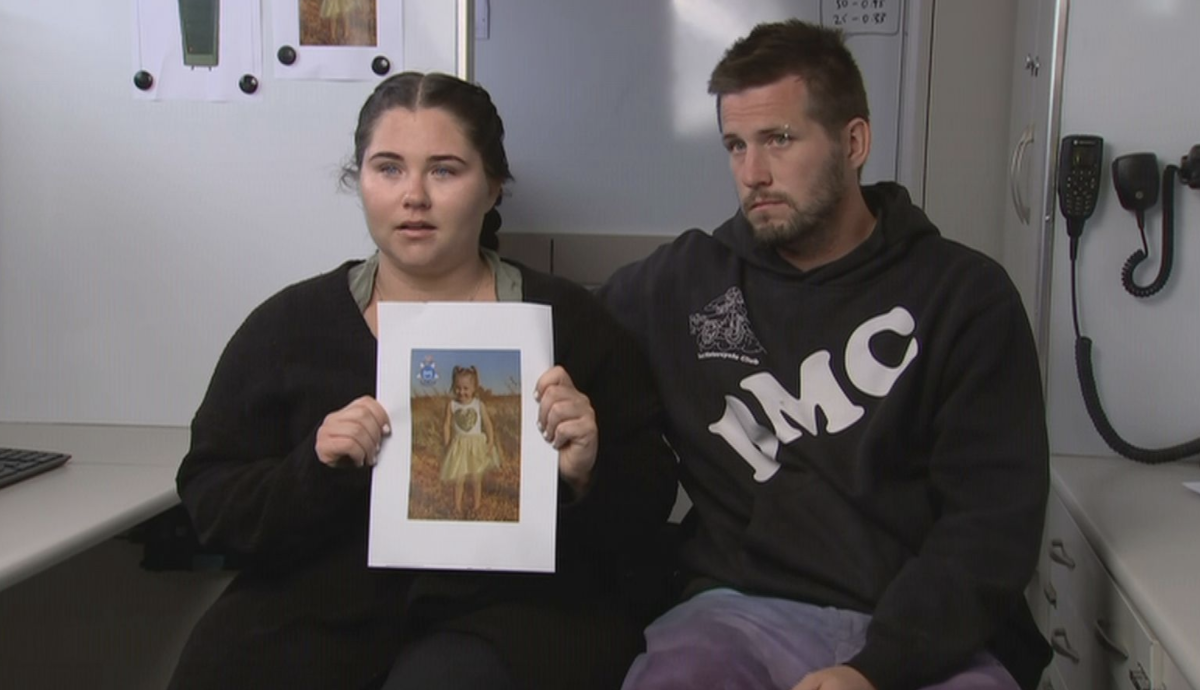 The desperate search for missing four-year-old girl Cleo Smith will enter its fifth day today, with police saying they are keeping all options open and not treating it solely as an abduction case.
Conditions for searching are much more favourable today, after wild weather delayed efforts on Tuesday.
Cleo has been missing since Saturday when she disappeared without a trace from her family's tent at the Blowholes campsite north of Carnarvon.
Her mother, Ellie Smith, made her first media appearance on Tuesday alongside her partner and Cleo's stepfather Jake Gliddon, saying someone must know something, and that Cleo wouldn't just wander off.
Deputy Police Commissioner Darryl Gaunt said police are first and foremost treating the case as a search and rescue mission.
"From the moment this incident was reported to us we launched parallel activities around a search and rescue operation, as well as an investigation phase," he told Mark Gibson on 6PR Breakfast.
"To say we're treating this as an abduction is not correct, we're treating it as a search-and-rescue mission, first and foremost, and that remains our mission."
Press PLAY to hear more below
The Deputy Commissioner told Liam Bartlett that there were around 10 to 20 registered sex offenders in the Carnarvon area, but police said while they've made inquiries to those people, none of them are suspects.
"We don't have any concerns about that," he said on 6PR Mornings.
"I know part of the investigative strategies have included reaching and making inquiries into their whereabouts and movements, and this point in time we're very comfortable where we sit with those inquiries."
Press PLAY to hear more below 

Image: 9news