Ground search resumes for missing four-year-old Cleo Smith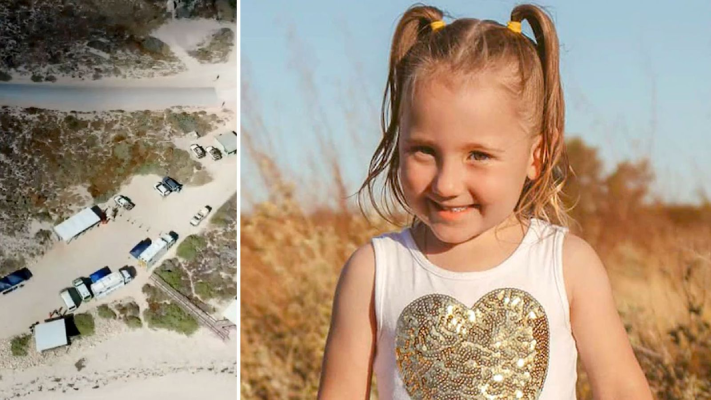 A ground search has resumed for missing four-year-old girl Cleo Smith after bad weather hampered efforts on Tuesday morning.
It comes after WA Police released images of a missing sleeping bag and a pink onesie belonging to Cleo.
She was last seen in her family's tent at the campsite north of Carnarvon at 1:30am on Saturday.
When her mother and partner woke, Cleo was missing along with her sleeping bag.
Nine News reporter Louise Rennie told Mark Gibson bad weather is going to impact today's search.
"There is a powerful storm front bearing down on the Gascoyne region at the moment," she said.
"Up to 50 millimetres of rain is expected to hit the area today … and very destructive winds, so that's no doubt going to impact the search."
Press PLAY to hear more below 
Inspector Jon Munday told Mark Gibson they've had to suspend the ground search as weather conditions were making it unsafe for SES volunteers.
"We've got heavy rain and high winds here and it's simply not safe for the SES volunteers here at the moment he said.
"We're reassessing that hour by hour, but just at this point in time we can't do too much unfortunately."
The Inspector said police aren't ruling out any possibilities.
"We can't rule out the fact that Cleo may be still be in the area," he said.
"We can't rule out the fact that she's left the area, and if she's left the area, that probably is our worst case scenario, because that paints a sinister picture with what's happened.
"Nothing is off the table, we're not ruling anything out".
Press PLAY to hear more from Inspector Jon Munday below

Image: 9News