BBL an option for next year: Johnson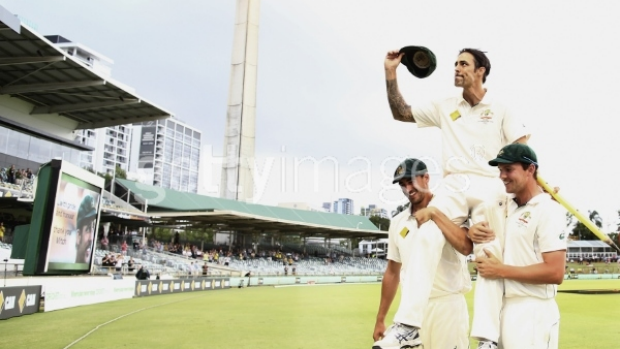 Retired Australian bowler Mitchell Johnson may have ruled out playing in the Big Bash league's upcoming season – but it's an option for next year.
Speaking on 6PR's Sportsworld program on Saturday morning with Mark Readings and Kim Hagdorn – Johnson has given the best indication yet he wants to play for the Perth Scorchers in the future.
'I know there were a few offers thrown around for this year's Big Bash, but really i wanted to stay in Perth and play for the Scorchers'.
'To me, it wasn't about money or anything like that, unlike what some people might think, it was more about i just wanted to spend some time with my family'. Johnson admitted.
The 34 year old retired suddenly retired at the end of the second test match against New Zealand at the WACA and he's loving retirement.
'I'm very happy and really comfortable but the weight has lifted off my shoulders and I've definetely made the right decision'. Johnson said.
'I can now sit down and watch the game with a beer and really enjoy it now' Johnson joked.
The fourth highest test wicket taker in Australian history is also backing former teammate Shaun Marsh to hold his spot in the test team after scoring 182 in the first test against the West Indies – with Usman Khawaja returning to the test squad for the Boxing Day Test match.
'He's performing, i think you pick guys who are performing. It's going to be hard not to pick him but then who do you leave out? Joe Burns hasn't started as good this series and Khawaja has done expectionally well. Good luck to the selectors' Johnson said.
In a full feature interview Johnson also reveals he's heading down the path of coaching and says the DRS needs work.
LISTEN to the full interview on 6PR Sportsworld below: