Afternoon show vet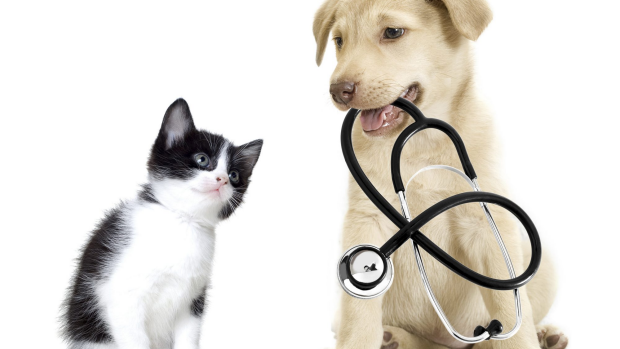 Every Thursday at 130pm vet Dr Tony Vigano or Dr Mel Criddle are in the studio to answer all your animal questions.
Dr Mel Criddle gave some recipes for dog icecreams to feed your furbaby during the hot Summer months
Superfood Frosty Paw Recipe
32oz. plain yogurt
1/2 apple, seeds removed
1 egg
1 small handful of lettuce/greens/fresh parsley (add parsley as a breath freshener)
1/2 cup frozen or fresh peas.
Method
Add first four ingredients to blender and puree well.
Add peas, pulse blender to coarsely chop peas.
Pour into moulds and freeze.
Minty Pear-Pear Paws
8 oz. plain yogurt
1 handful fresh mint
1 cup melon chunks
1 pear, cored and coarsely chopped
water (add as needed to get smooth consistency)
Method
Add ingredients to blender and puree well.
Pur into moulds and freeze.
Lucky Leftover Bones
8 oz. water
Boiled or grilled meat (any type prepared without salt or sweetener) coarsely chopped.
Method
Fill moulds halfway with water
Drop chunks of meat into moulds and freeze.
Listen to the latest segment here…