'You've seen our face, we're going to have to kill you'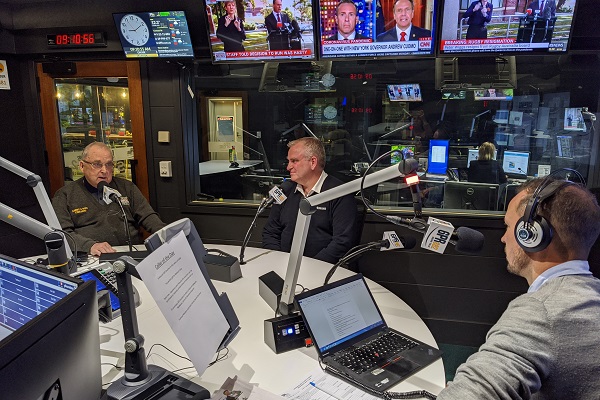 An 81-year-old gun shop owner has spoken of his terror when he was accosted, tied-up and kidnapped before having $250,000 worth of firearms stolen from his Beckenham shop.
Barry Lathwell has run Barry & Son Firearms for 22 years and is a well-respected by both his customers and WA Police. In September of last year though, his world was turned upside down when the attackers tricked him into pulling over in Maddington after ramming his car.
"He said 'sorry mate, I was on the phone, I shouldn't have rammed you, can we just go around the corner and we can swap insurance details' which I thought was fair enough," he said.
"We pulled around the corner and he dragged me out of the car and another chap came out of the van and they bound me up, put handcuffs on me and cable-tied my legs together, put a dirty old cloth on ny head and duct-taped my head and threw me into the van.
"They beat me with an iron rod… and forced me to open the shop and give them the codes. They kept saying 'you've seen our faces, we're going to have to kill you."
Mr Lathwell manage to trigger a duress alarm when the attackers took him back to the store to rob it, but speaking with Gareth Parker on Mornings, Mr Lathwell said he genuinely thought the attackers would kill him.
"If I hadn't locked them out of the shop, I believe they would have come back, they would have got more guns and then done me in."
Seydar Baycan, 23, was last week sentenced to seven years for the attack on Mr Lathwell and theft but could be out after five years, on parole, while his accomplice fled to Turkey.
Barry's son Darryl says he was expecting a sentence of at least 10 years for a pre-meditated robbery, involving an attack on an elderly man.
"It seems you plead guilty and those things and some how that makes it a lesser offence or a lesser event and again it's on an elderly person, an 81-year-old was severely hurt, threatened to be killed and it just doesn't send a deterrent to anybody."