'You have to fight': Hugh Jackman's biggest fan keeps smiling and keeps fighting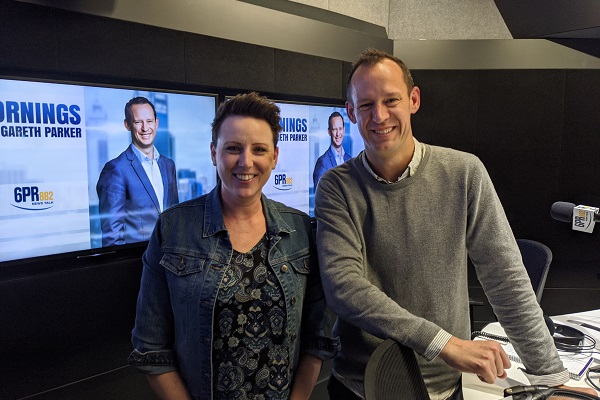 If you're a Hugh Jackman fan, you might remember the name and story of Perth woman Kylie Beard.
Kylie made headlines last year when she held at up a sign at Hugh's Perth concert saying 'hug me Hugh my boobs are trying to kill me' and he invited her up onto the stage and gave her a warm hug. Her joy was clearly on display when she joined Steve and Baz on Breakfast the morning after and she was back on 6PR today to spread a bit more positivity.
After surviving a double mastectomy, you'd forgive Kylie for taking a bit of downtime, especially given she's facing the removal of her ovaries and fallopian tubes and but instead she's pulling on her runners to walk 42km with her team for the Hawaiian Walk for Women's Cancer on Saturday September 26.
The event has been re-jigged for the COVID era and today if you donate to Kylie's campaign, your donate will be matched dollar for dollar! Visit walkforwomenscancer.org.au for more info.