X-man's relief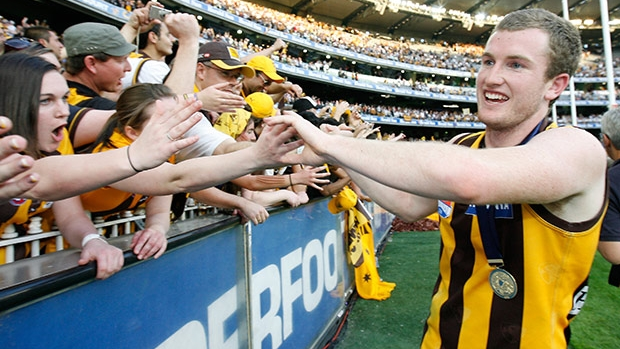 Xavier Ellis has spoken about the relief after announcing his retirement from AFL football.
The 28-year-old played 120 games, which included 86 matches and a premiership in 2008 at Hawthorn, before 34 across three seasons at West Coast.
Ellis who suffered a myriad of injuries throughout his career said he didn't even bother to scan the injury, but it would need surgery.
'I hurt myself again on Saturday. I realised then and there my time was done and started to reflect on how lucky I was,' Ellis said.
'There is obviously the physical side of it, but also the mental side of it.
'It got to the stage where I couldn't trust myself going into a game.
'To be honest, it's a bit of a relief.'
Listen: