World's fastest blind marathon runner in Perth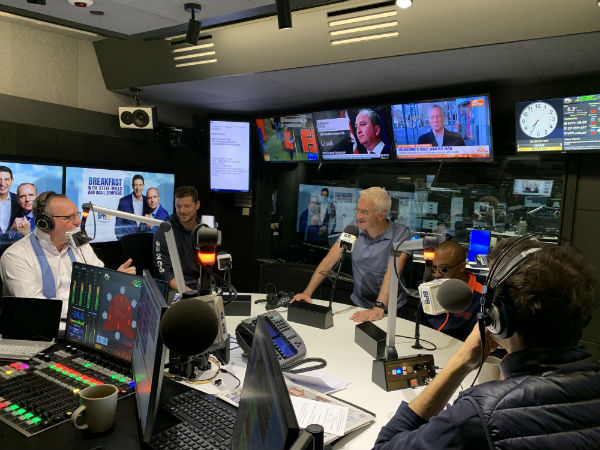 Our UK correspondent, Enda Brady, is in Perth and training to run in the City to Surf marathon on Sunday, but one of his opponents joined him in the 6PR studio this morning.
Henry Wanyoike is the world's fastest blind marathon runner and he will also be competing in the race this weekend.
"I have a guide who is next to me, Paul, he's my eyes. So he has to cover 21 kilometers as well as me," Mr Wanyoike told Steve and Baz.
"He keeps talking to me, sometimes when he's out of breath, he can hold me different ways so even if we are not talking there is a way I can be able to tell I need to stop, I need to turn to which direction," he said.
Enda described running marathons as "a reverse hangover" and "freedom" and says he has a goal in sight.
"I'd love to run a hundred, when I set off I thought wouldn't it be nice to run 10.
"And I got to 10 and I thought, I'm quite enjoying this," he told 6PR Breakfast."Australia has always been on the bucket list to run in."
Enda will be running for Breast Cancer Care WA, you can donate here.
Click PLAY to hear the full interview.
Enda Brady shared his personal story about why he's running for Breast Cancer Care WA in Sunday's City to Surf, while Breast Cancer Care WA explained how they help families in Perth.
Click PLAY to hear the chat.