Workmanlike Chalmers chuffed with win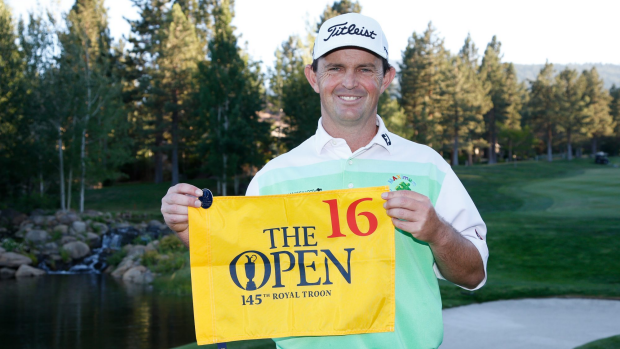 A self-described 'workmanlike' Greg Chalmers has spoken about the overwhelming emotion after he won his first PGA Tour title in his 386th start.
Chalmers, a West Australian from the Royal Fremantle Golf Club, entered the week as the active player with the most tour events without a victory.
A two-time Australian Open and Australian PGA Champion Chalmers only had conditional status on tour and had missed his last five cuts in the big time.
The man nicknamed snake due to his surname said on 882 6PR it has been a whirlwind few days since the result.
'It means the world. It's sinking in slowly,' The 42-year-old left-hander said.
'It's been really cool just to see the reaction from a lot of friends and family and people all over, Australia and over here (United States).
'Here's hoping it doesn't take 386 more attempts.'
Chalmers needed a par on the final hole to complete his maiden victory after eventual runner-up Gary Woodland three-putted for bogey.
The Sandgroper did it in style after he banged a 320-yard drive down the middle, then stiffed his 230-yard approach to eight feet only to hole the putt and claim the title.
'It's so hard because you've been holding back your emotions for days,' he said.
'I joke about it, but 386 attempts, will this happen? All of these questions and doubts and trying to hold that back just for a few more minutes before you actually get it done.
'It's a big deal. It mattes to me a lot, it's my career.'
Chalmers, who had been splitting his time between the PGA Tour and second-tied Web.com Tour due to his conditional status, earned a PGA Tour card until the end of 2018 and exemptions into the upcoming Open Champion and PGA Championship.
'Now I'm fully exempt on the PGA tour … it's the first time I've had job security – at least for (the next) couple of years – for 21 years as a pro,' Chalmers said.
'I'm hoping it can help me crank it up a notch and play some good golf.'