Word On The Street: Distasteful Quokka Selfie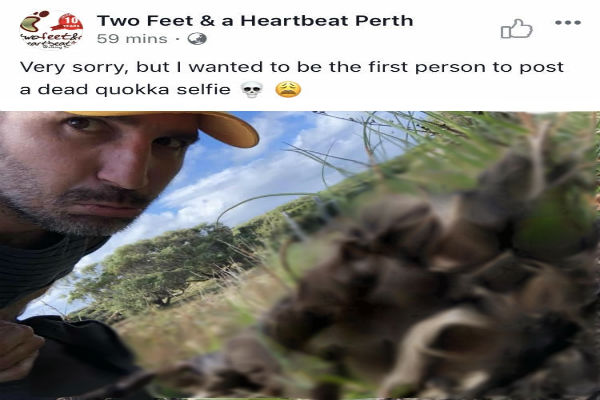 Larissa sent in a Word On The Street regarding this Facebook post from Two Feet & a Heartbeat featuring a selfie with a dead Quokka.
After copping criticism and backlash it has been removed and replaced with an apology.
Is this in poor taste?