Win a Fujitsu Inverter air-conditioning system, from Ambience Air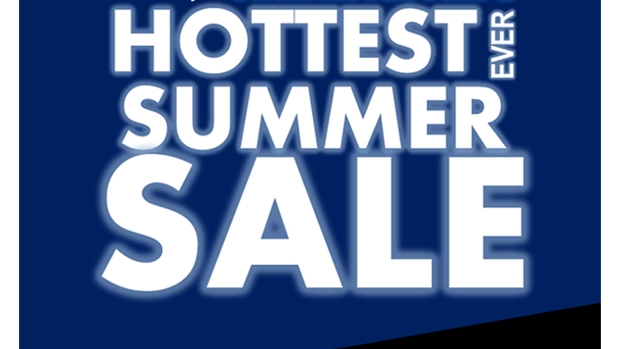 From Monday September 7, the Quiz returns to Sports Today, thanks to Ambience Air – creating comfort solutions for a better lifestyle.
Each weeknight, we'll invite you to take part in our 'Sports Today Quiz', and go in the draw for the weekly prize of a 'Fujitsu Inverter reverse cycle wall hung split system' air conditioning unit, including standard installation by Ambience Air.
Over two weeks, there's two Fujitsu major prizes to be won.
The Sports Today Quiz – weekdays from 6pm, thanks to Ambience Air's Hottest Ever Summer Sale on now, and 882 6PR.
6PR General Terms & Conditions apply, as well as the following Ambience Air Terms & Conditions:
The weekly prize is: 1 x Fujitsu ASTG09KMCA 2.5kW, inverter, single phase, reverse cycle split system.
A well designed and installed air-conditioning system is a long term investment and the benefits of added value and family comfort will last for many years.
Exclusions:
Sufficient power and space in the electrical board
Condenser slab
Access to all mechanical equipment and pipework
Standard quote allows for 15 metres of electrical wiring from the board to the outdoor unit and 3 metres of refrigeration pipework. Additional piping and meterage would be charged at $70 per metre and electrical runs at $20 per metre.
Pricing Schedule:
Our price to supply, deliver and install the Fujitsu ASTG09KMCA as described above would be:
FREE TO THE LUCKY WINNERS OF THE 6PR Sports Today Giveaway.
(Terms & conditions apply. Standard Installation. Metro area)
Job Specific Details:
Job Address: `TBA
Condenser Location: Back to back within 3m of indoor fan and floor mounted on anti vibration isomounts. Winner to supply a solid base material 600mm x 600mm minimum.
Indoor unit location: Indoor unit installed on cavity external wall.
Location Controller: Remote.
Power Requirements: Space and capacity in your electrical board for 1 x 25A circuit breaker.
Payment Terms:
Any additional works NOT included with the above proposal will be paid in full prior to the installation booking. .
Warranty:
These machines all have a 5 (five) year manufacturer's warranty, Installation & Electrical work have 2 years warranty.