Willie Rioli set to recommence training today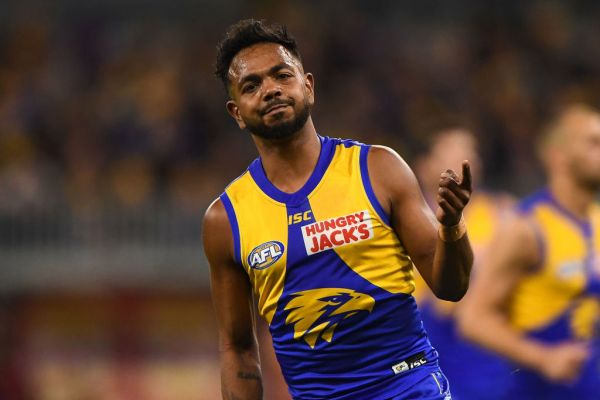 Braden Quartermaine joined us for Friday Sport. Braden spoke about Brodie Grundy signing a new 7 year deal, is this the new norm in the AFL? Scorchers hit the road again with Braden saying he expects them to be alot more competitive. Bryce Cotton is celebrating 100 games, is he the greatest ever Wildcat and should Nat Fyfe play for the All Stars?
Click PLAY to hear the full interview.
Braden rejoined us in the studio with this breaking news that Willie Rioli is recommencing training with the West Coast Eagles.
Part of the statement released by The West Coast Eagles reads:
Willie Rioli will resume training with the West Coast Eagles on Friday pursuant to the terms of his provisional suspension which permits him to train with the Eagles pending the final determination of the allegations against him.
Click PLAY to hear the statement released by West Coast.
We asked the question to our listeners would they rather Nat Fyfe have the glory of representing Fremantle in the All Stars game or should he sit the match out and be fit and ready to go for Round 1 when the real stuff starts?
Click PLAY to hear the calls.