Will Wil's Dogs win?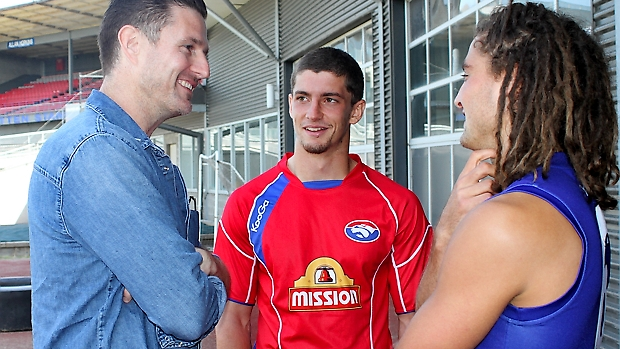 Australian comedian and die-hard Western Bulldogs fan Wil Anderson joined Sports Today for a lighter look at Saturday's AFL Grand Final.
Anderson says he became a Dogs fan because he was a chubby red-head and looked up to Brad Hardie as an idol.
The 42-year-old is a part of a generation of Footscray-come-Western Bulldogs fans who have never seen their team play in the decider.
'We only won one in 1954, if we wanted to see a replay of that we would have had to just wait two years until TV came to Australia,' Anderson said.
'After first game I went down to the rooms and I found myself standing next to Mrs Bontempelli, Marcus Bontempelli's mum.
'In a moment like that when you see the women who has given birth to the future of your club you really want to say something poetic, something that sums up how you feel.
'I said 'thank you' … she turns to me and just goes 'yeah, I get that a lot."
Listen: