Why raw South Australian oysters are off the menu for now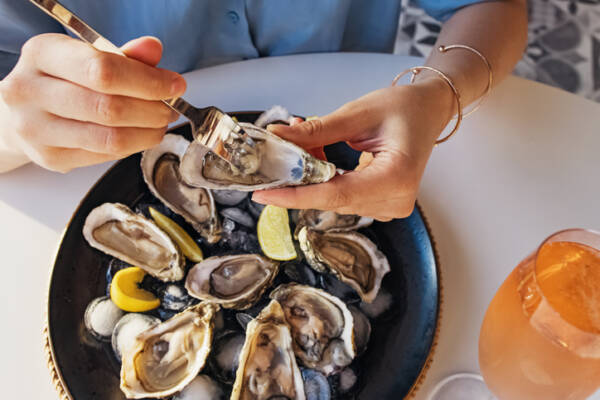 Western Australians are being advised to avoid eating raw or partially cooked oysters that originated in South Australia following an increase in food related illnesses linked to their consumption.
WA Health released the warning over the weekend saying people who consumed South Australian oysters should keep an eye out for symptoms of gastroenteritis, including watery diarrhoea, abdominal cramps, nausea, vomiting, fever and headache. Illness usually occurs within 48 hours of eating the contaminated food and lasts for 5 days but can be prolonged for 10 days or more.
Deputy WA chief health office Dr Paul Armstrong told Oliver Peterson said 19 cases had been reported so far but the actual number could be much higher.
"Most people who get gastroenteritis put it down to eating something they perhaps didn't know was contaminated and then it resolves itself," he said.
So far the investigation have not pinned down which farm the contaminated oysters originated from.
"We're advising people that until further information comes to hand they should be careful about where their oysters are coming from," said Dr Armstrong.
"If they are from South Australia, they should be cooked thoroughly before eating."
To date, there is no evidence linking local WA oysters, or those sourced from other states to any of the WA cases.
Those looking to get their oyster fix should seek out Albany or Sydney rock oysters or WA native Akoya oysters.
Press PLAY to hear more about the outbreak: