Why is the plane different on the new $20 note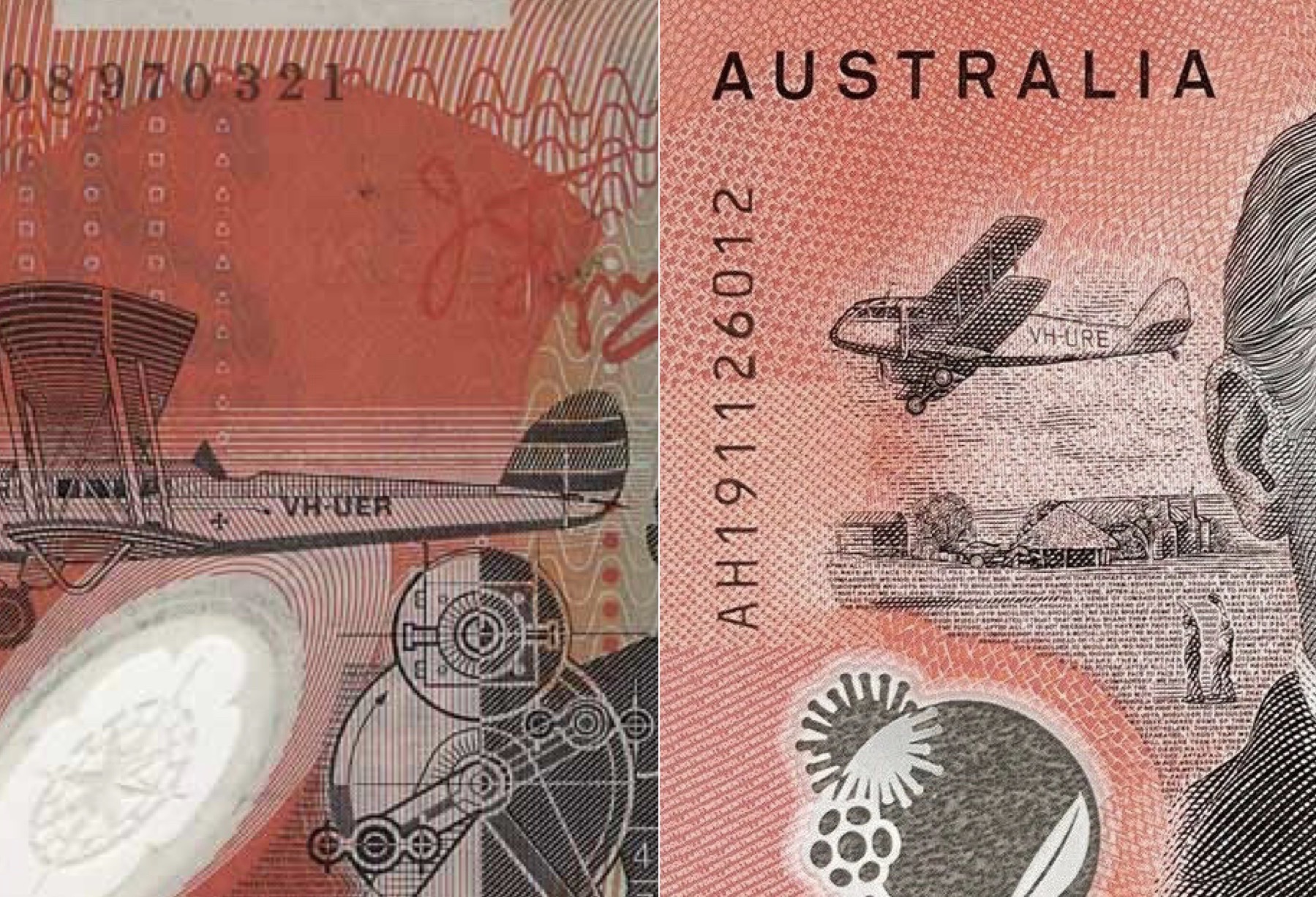 An email to the Rumour File showed concern over the new $20 note, saying the plane's registration on the new $20 note has changed to VH-URE… from VH-UER on the old $20 note.
6PR Breakfast asked a currency expert if it is a mistake or an update.
"You've found something very, very significant,"Andrew Crellin told Steve and Baz.
"There's two different aircrafts."
But he went on to say, the chances of the registration of two different planes being so similar is 1 to 17,576.
Click PLAY to hear the full interview.
The Reserve Bank of Australia said in a statement to 6PR:
The previous $20 features the air ambulance Victory. This plane flew the first Flying Doctor mission from Cloncurry, Queensland, on 17 May 1928 after Qantas entered into a unique venture with Reverend John Flynn of the Australian Inland Mission Service. This plane had a tail number of VH-UER.
For the new $20, the design is based on a photograph of a De Havilland Dragon aircraft leaving a remote homestead (the Veldt) near Broken Hill in 1948. This plane had a tail number of VH-URE.
Sonia Nolan from the Royal Flying Doctors called in to encourage 6PR listeners to donate any spare $20 notes to their services.
Click PLAY to hear from the RFDS.