Whose catch is better?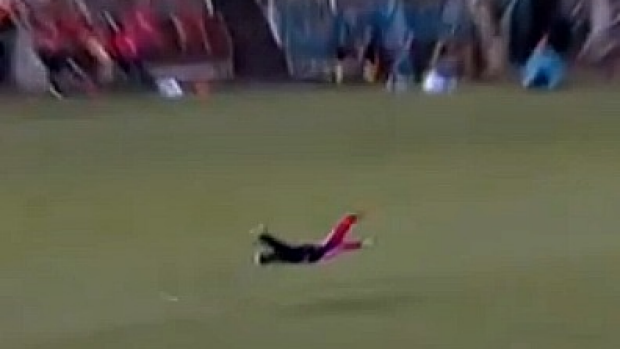 It was the catch that sent superlatives flying last night.
Sydney Sixers batsman Jordan Silk dived horizontal to earth and plucked a flat-lining rocket with his non-preferred left hand.
But was it among the greats of all time?
3AW Breakfast sport correspondent Jon Anderson thinks so: 'It was something else, it really was,' he said.
Here's some of his other outfield classics.
ADAM DALE
JOHN DYSON
STEVE WAUGH
GLENN McGRATH
And then there's this one…
You won't see better than that.. Silky, WOW!! #BBL03 @SixersBBL

— Mitch Starc (@mstarc56) January 2, 2014
You won't see a better catch than that!! #Hanger #BBL03

— Aaron Finch (@AaronFinch5) January 2, 2014
That it 1 of the best catches u will ever see. Come on 6ers #catcheswinmatches

— Steve Smith (@stevesmith49) January 2, 2014