Who is the greatest Australian of all time?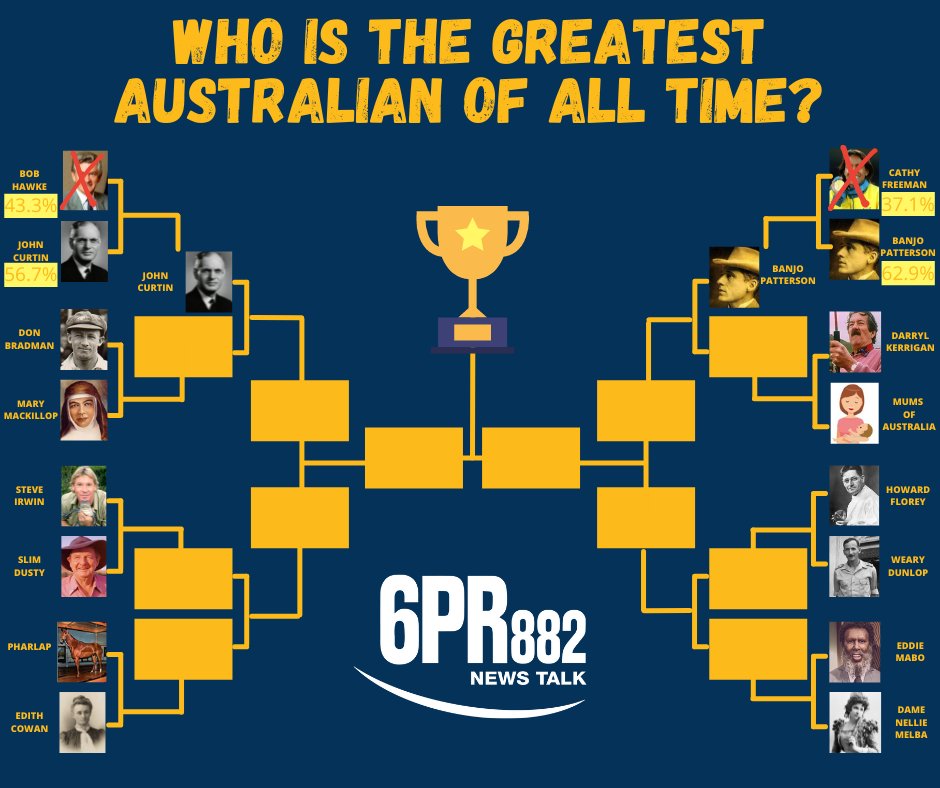 Millsy at Midday is back… and he's started the new year with a bang.
With the help of 6PR listeners, Steve Mills will announce the the 'Greatest Australian of All Time' on Australia Day.
Nominations were taken for the final 16 and the results are in.
Votes are collated from calls on air, and polls on 6PR's Twitter, Facebook and Instagram pages, so show some Aussie spirit and cast your vote.
Tune in to Millsy at Midday daily to hear the latest results and cast your vote until January 25, with the winner announced on Australia Day.