When Has Your Body Failed You?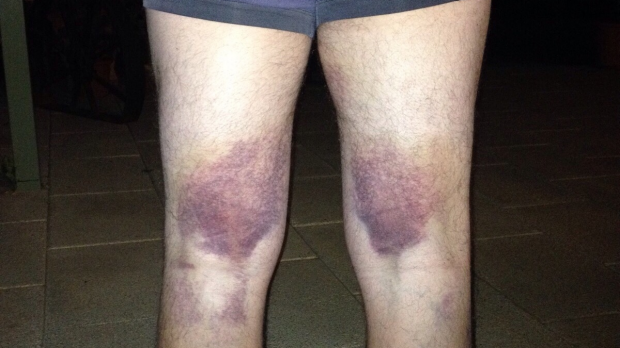 Peter Bell's mate has entered a fun run at his kids school, but pushed his body just that little bit too hard and pulled both his hamstrings with cringe worthy results.
In the words of our injured man…
'I was on the blocks and got off to a good start.
I was going about 80% at the 20m mark and had opened up a lead when I decided to give it to her.
At that point my right hammy snapped then as I took another step forward my left hammy went.
As this happened I then hyper extended my leg which [ruined] my knee and I ended up doing a cartwheel, and landed flat on my back.
I was unable to move when the headmaster came up I told him I couldn't move and he would have to help. I ended up being carried off the oval.
The first time I sat on the toilet I had no idea how I was going to get back up again '
When has your body failed you?