What really happened to HMAS Sydney?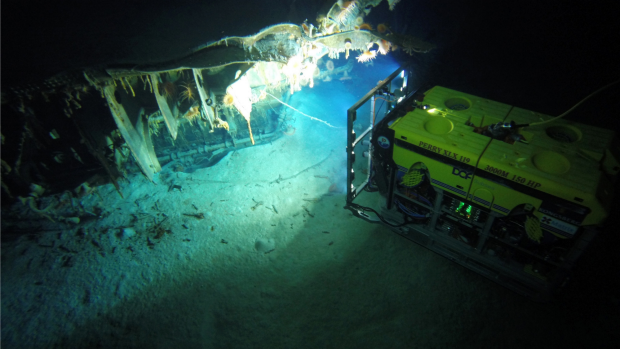 It was 19 November 1941 and the crew of HMAS Sydney (II) were on their way back to home soil, unaware they were about to make history – for all the wrong reasons.
A fateful encounter with German ship HSK Kormoran saw all 645 Australians on board perish and both vessels sink to the ocean floor off the coast of Western Australia.
More than six decades later, the wrecks were discovered and a subsequent inquiry finally put to rest the doubts and conspiracy theories which had plagued the maritime mystery.
Fast forward to 2015 and researchers from Curtin University and the WA Museum have undertaken an extensive project to 'document, conserve and interpret' the shipwreck sites.
'Conservation management with such an inaccessible site has its limitations, but documenting the sites is a very important first stage to be able to know… what you should do,' Dr Andrew Woods told 6PR's Perth Tonight program.
'We took two underwater vehicles down and photographed the two sites in very fine detail.
'Over four days, we collected 700,000 images nd around 300 hours of high-definition video.'
A free public lecture about the Sydney-Kormoran Project will be held on Monday 31 August at Curtin University. For more details, click here.
Listen to the full interview below:
For more Perth Tonight stories, click here.