Western Alliance report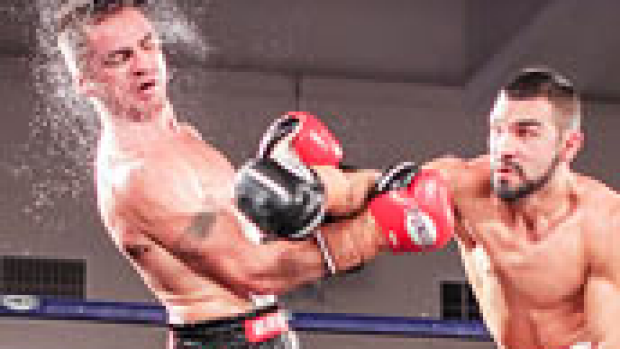 Clint 'The Hammer' Hosking (10-0, 2 KO's) defeated the durable Roy Tua Manihuruk (15-11-2, 11 KO's) in the main event of Western Alliance at the WA Italian Club in North Perth on Saturday night.
Hosking was in control from the start as he attacked the body of Manihuruk consistently. Manihuruk had little answers throughout, except attempts to taunt Hosking and turn his attention to the loud crowd in attendance. In round 4 Manihuruk leaned against the ropes, thumped his chest and invited Hosking to take shots at him. Hosking accepted the invitation and attacked the head and body until Manihuruk wisely moved around again. Hosking remained in complete control as Manihuruk had no answers, even switching to southpaw late and swinging wildly, but missing.
Stay up to date on breaking news with 6PR on Twitter  
Hosking's well respected trainer Adam Wills was very happy with his fighters performance and said Clint stuck with the game plan perfectly.
Hosking claimed the WBC EPBC Lightweight regional title and also gained a top 15 ranking with the WBC with the shut-out 100 – 90 unanimous points victory.
A very happy Hosking thanked his trainer Wills, and his wife / manager Rhiannon Hosking who Hosking says puts up with a lot a home.
'Deadly' Dean Mikelj (11-1, 9 KO's) staged a stunning comeback to stop Robbie 'Bad Boy' Bryant (18-4-1, 8 KO's) via TKO at 2:01 of Round 6 in their anticipated fight.
Bryant was looking the best he had ever been in the ring and easily took the first 5 rounds. Bryant was using very good footwork and ring movement to continuity out strike and frustrate Mikelj and was also able to avoid the Mikelj shots.
That all suddenly changed in round 6 when Mikelj landed a huge right hand that hurt Bryant and trapped him in the corner. Mikelj was landing huge shots to the head that prompted referee Gary Ingraham to stop the fight. It looked to be a bit early as Bryant protested the stoppage, but Bryant should have taken a knee to recover.
It was the third loss for Bryant to fighters from the Fortitude team with Jarrod Fletcher and Dennis Hogan also defeating Bryant. Something Bryant can take away is his performance in how he performed in the first 5 rounds of this fight as he looks to rebuild heading into Western Alliance 14 on August 29 "Fighting for Kira".
In the fight of the night Rob "Power" Powdrill defeated 'Rockin" Riccardo Monteleone (11-4-1, 5 KO's) in a battle of the young vs the experienced.
The 47 year old Ricardo Monteleone showed why age is just a number and dropped Powdrill in the first round. Muay Thai professional Powdrill recovered well and was started a land more shots on Monteleone as the fight wore on. Powdrill had a point deducted for a low blow in Round 8 and Monteleone took time to recover. Both fighters traded big shots through out the fight and excited the noisy crowd.
In the end Powdrill claimed the vacant WBF International Light Heavyweight title via Majority points decision 96-93, 96-93 and 94-94. Powdrill said he will give Monteleone an immediate rematch. Monteleone seems like he will never retire.
Former WBO Female Lightweight World Champion Erin McGowan (16-2, 9 KOs) was far too superior in stopping former two time world title challenger Keanpetch Superchamps (6-9-1) at 2:01 of Round 2.
Superchamps who only 6 weeks ago fought for the WBA Female Super Featherweight World Title in South Korea simply was overpowered by McGowan.
McGowan plans of fighting for a regional belt before the end of 2014 before making another tilt to bring a world title back to Perth.
Jamie Weetch blasted out David Galvin in Round 1. Weetch attacked Galvin from the start and was landing huge bombs that hurt Galvin before eventually sending him to the canvas. Galvin got up too quickly and looked on unsteady legs which prompted his corner to throw in the towel at 2:17. Weetch was coming off a controversial points loss to Renato Oliviera in March and was keen not to leave anything in the hands of the judges this time.
Weetch is next looking for a rematch with both Oliviera or Sam Hogan.
In other action, Albert Howell won via 5th round Talalelei Pauga and Jacob McBride defeated Baikon Lokromklao via unanimous points decision.
CDL Boxing Promotions promoters Ty Coleman and David Letizia put on another great boxing event for Perth and are now looking to their next event on August 29 for Western Alliance 14 "Fighting for Kira".
Follow Brett Bonetti on Twitter @brettbonetti